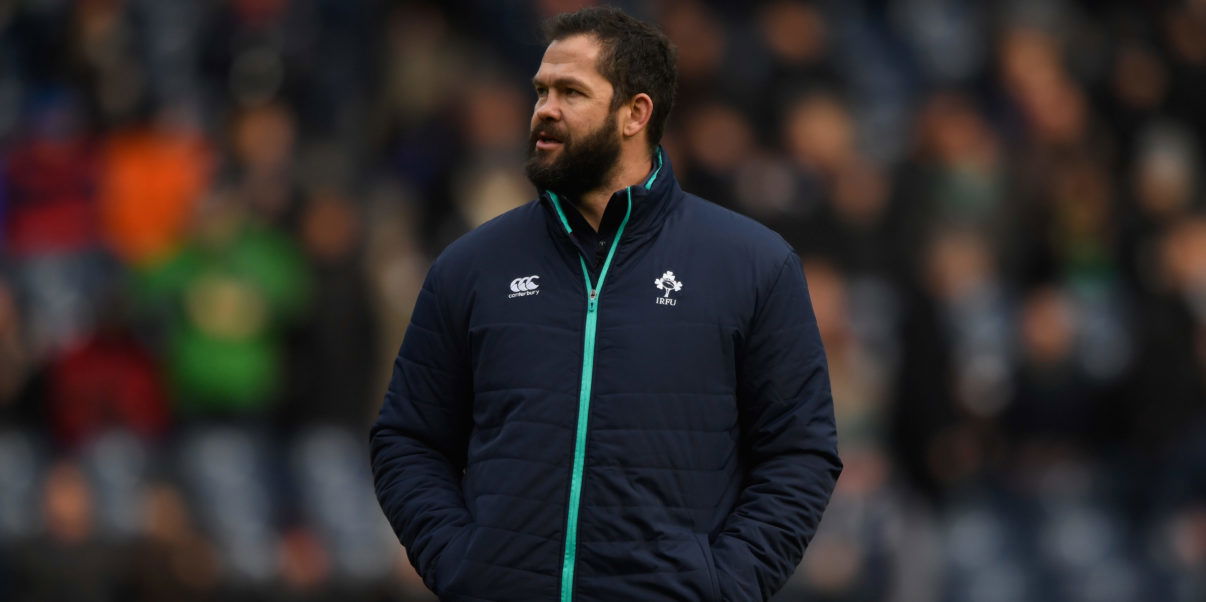 Ireland's Head Coach in waiting! A look at Andy Farrell's career in pictures
Current Ireland defence coach Andy Farrell will become the country's head coach when Joe Schmidt steps down from his role after next year's World Cup.
Farrell joined the Ireland set up in 2016 after spending a four-year spell as an assistant coach with England.
The 43-year-old is the father of current England star Owen Farrell and will be looking to use everything he has learned whilst under Schmidt's wing when he becomes the head coach.
Farrell enjoyed a successful playing career and played Rugby League as well as Union, before delving into the coaching world.
Here is his career in pictures.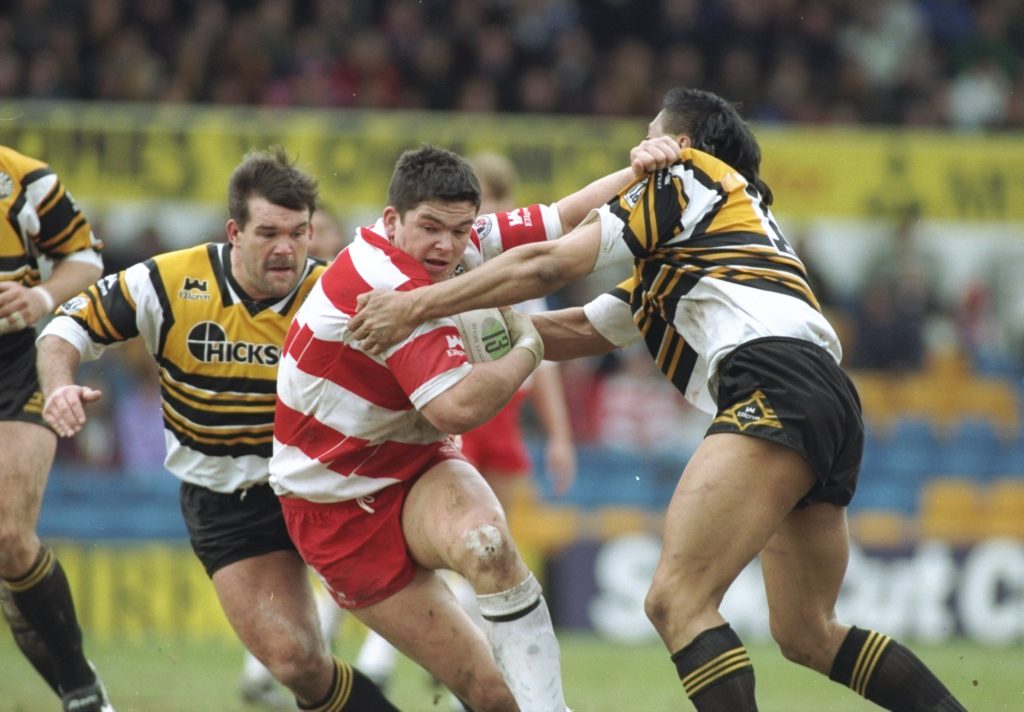 Challenge Cup - 1994
Farrell made his Rugby League debut for Wigan in 1991 and became the youngest player to win the Challenge Cup in 1993. He was 17 years old. Wigan won the Challenge Cup again in 1994, with Farrell scoring a try in the final against Leeds.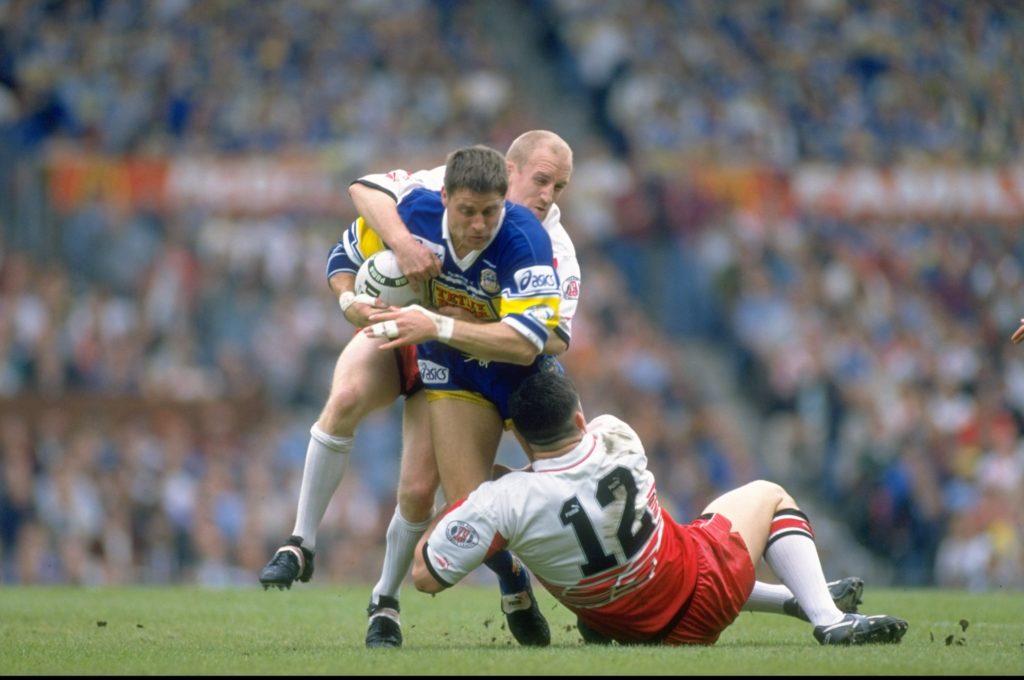 Division One Premiership Final - 1995
Here is Farrell putting in a strong tackle during the 1995 Division One Premiership final at Old Trafford, which Wigan won 69-12 against Leeds. Farrell didn't score a try in this match but did score a drop goal to help his side to victory.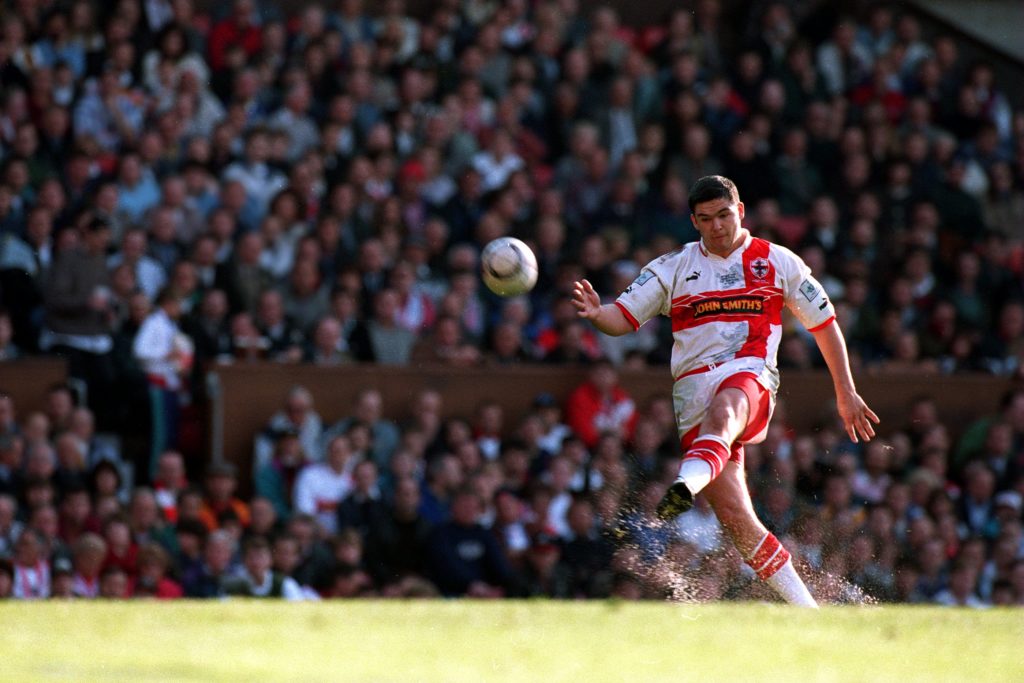 Rugby League World Cup - 1995
Farrell played for England in the 1995 World Cup and he played as a loose forward in the final against Australia, which England lost. Here he is pictured during the semi-final of the tournament against Wales in Manchester.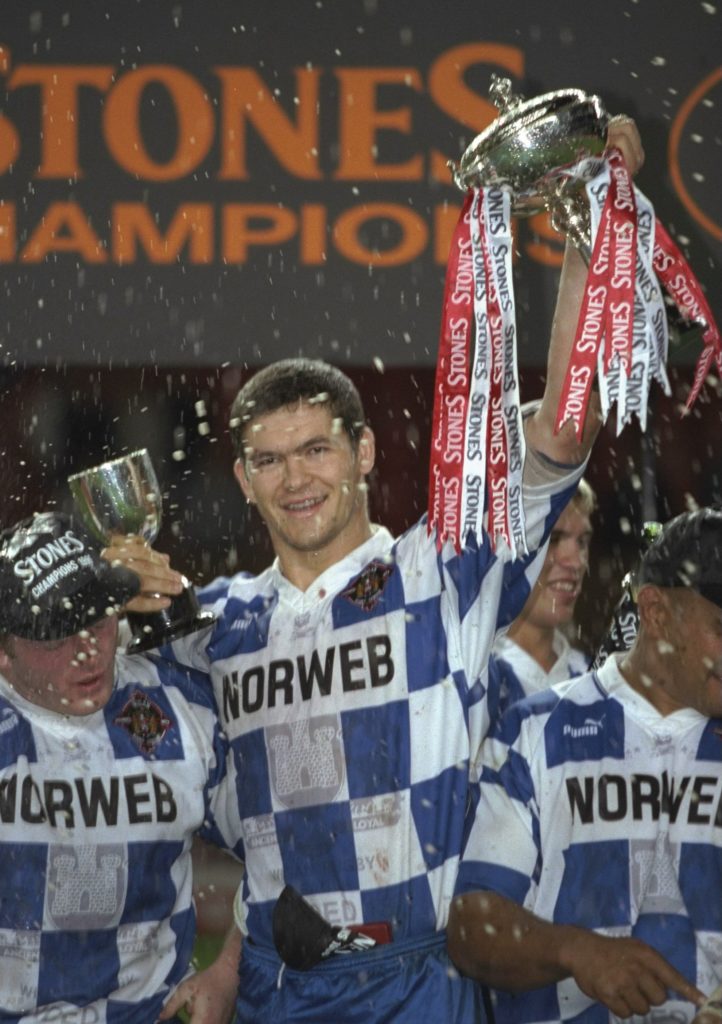 Super League Premiership Final - 1996
Wigan defeated St Helens in the Super League Premiership final in 1996, with Farrell being named as the Man of the Match. During the 1996 league season, Farrell scored a total of 103 goals for Wigan, which was the second most in the competition.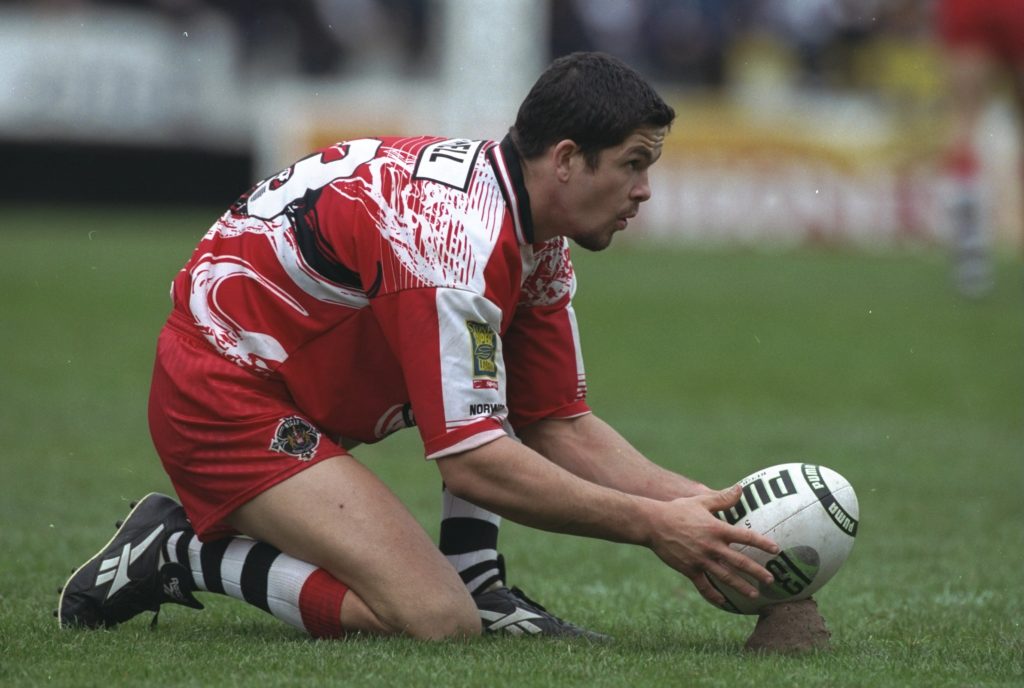 Wigan captain - 1996
In July 1996, Farrell was named as the Wigan captain as well as the Great Britain captain. Farrell led his country out against New Zealand, Papa New Guinea and Fiji during the Lions' tour.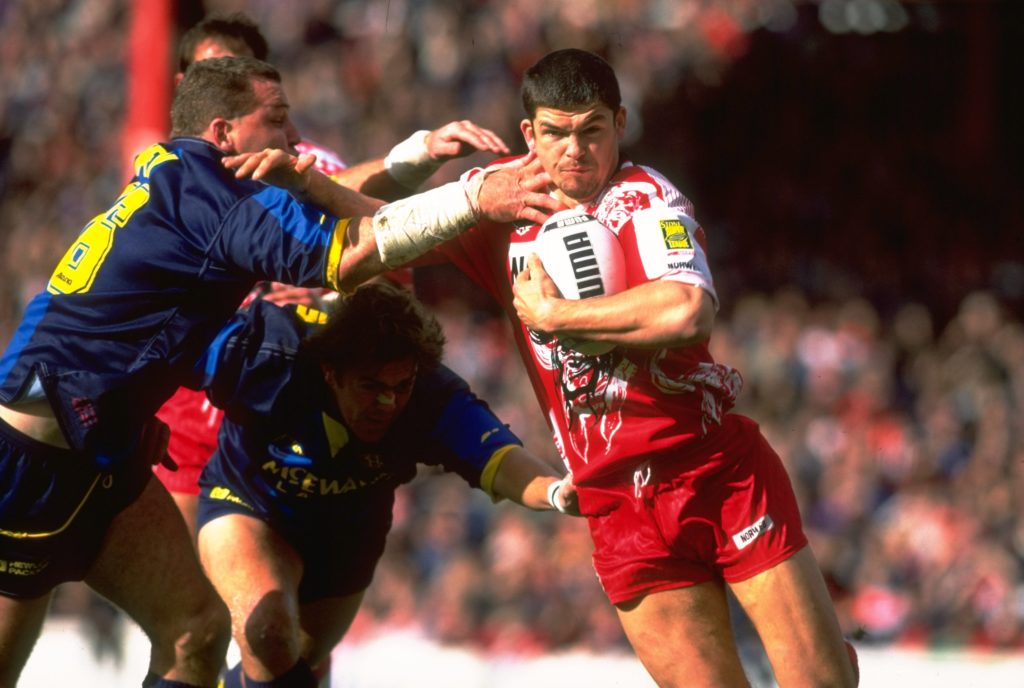 Super League Dream Team - 1996
Farrell was named in the Super League Dream Team in 1996 and also won the prestigious Man of Steel award in October.
Super League Grand Final - 1998
Farrell captained Wigan to victory in the Super League Grand Final against Leeds. He played in his familiar position of loose forward and was proving why he was one of the best players in Rugby League.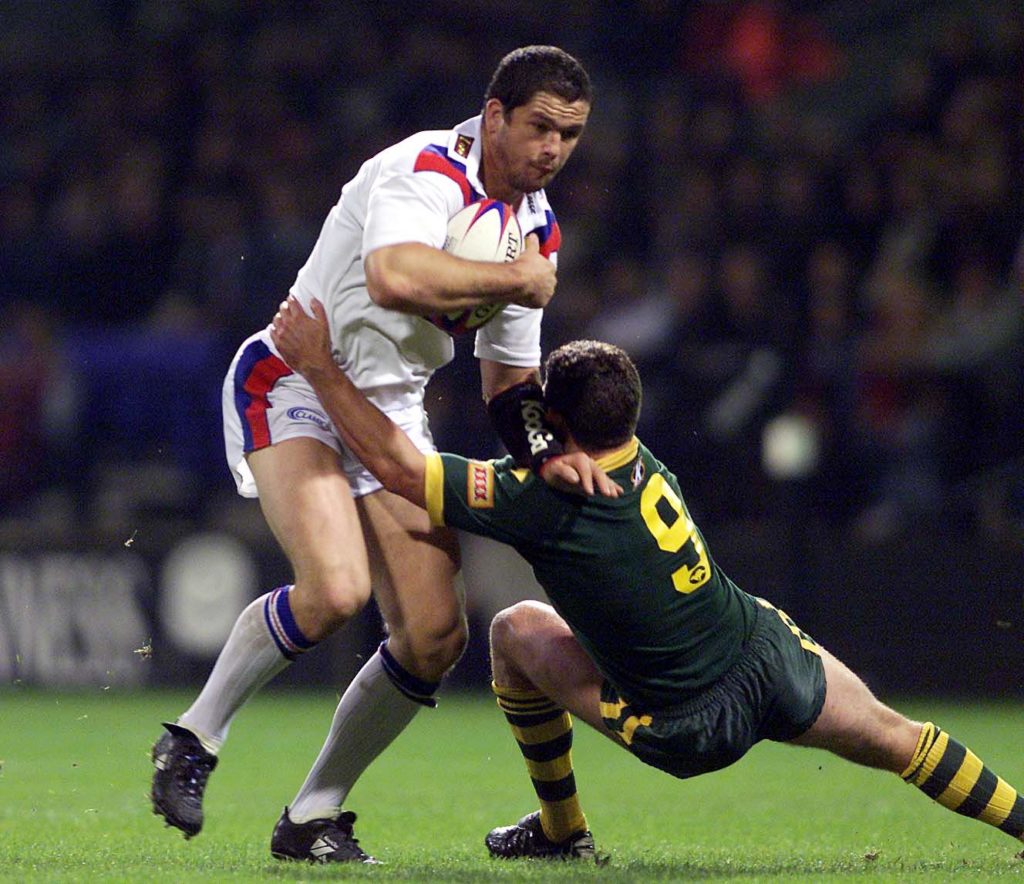 Wigan club record - 2001
Farrell set a Wigan club record in 2001 for most points in a season with 429 and most points in a Super League championship season with 388.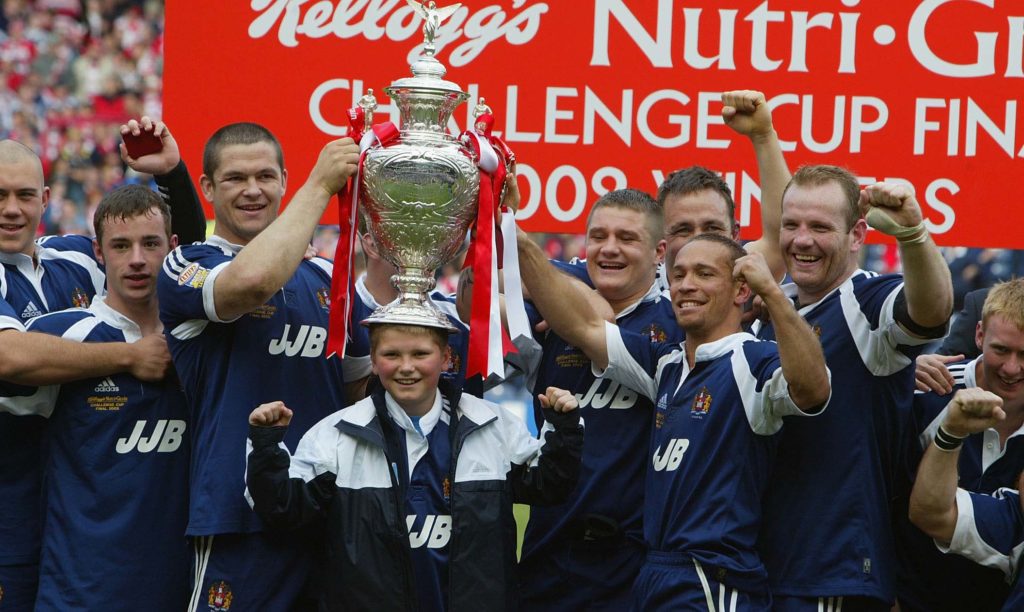 Challenge Cup final - 2002
Farrell once again captained Wigan to more silverware as they defeated St Helens in the 2002 Challenge Cup final. Here he is pictured celebrating the win with his son, Owen.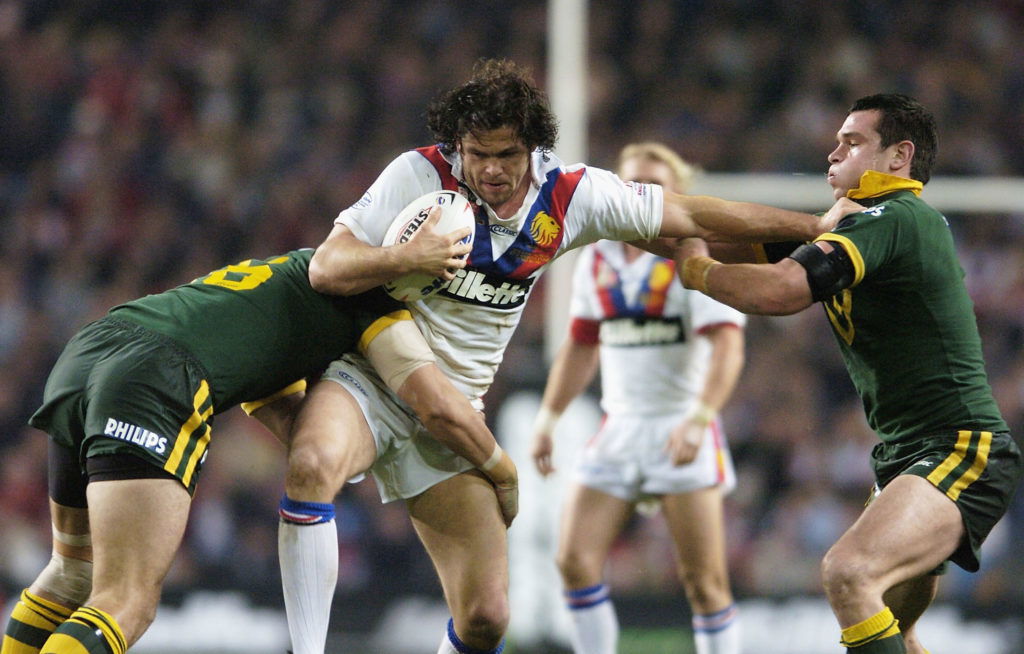 Golden Boot - 2004
Farrell was awarded the Golden Boot as the best player in the world in 2004 and not many could argue with the decision. Farrell is pictured here battling with two Australian players during the tri-series match in October 2004.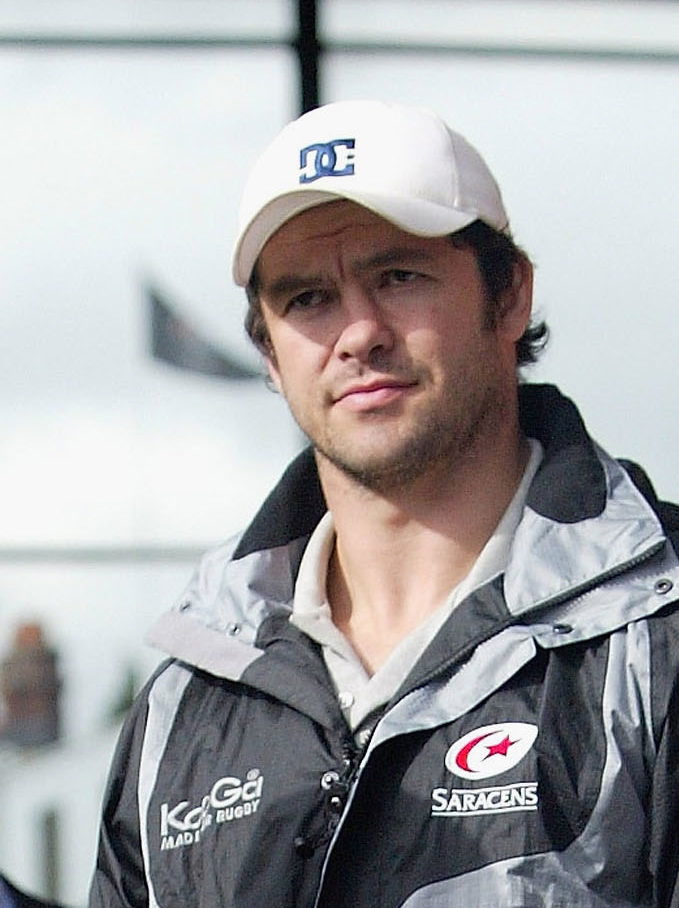 Switch to Rugby Union - 2005
In March 2005, Farrell announced his retirement from Rugby League and he joined Union side Saracens. However, his debut was delayed until 2006 due to injury.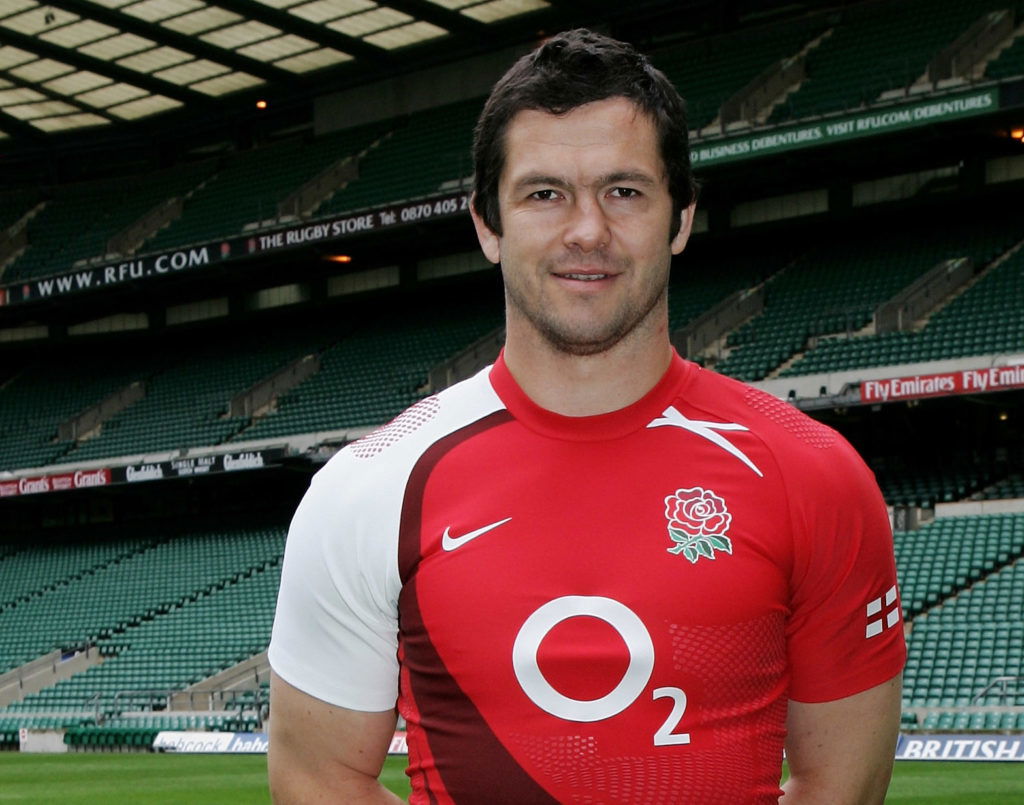 Six Nations - 2007
Farrell was selected for the 2007 Six Nations by Brian Ashton. He made his England debut in the first game of the competition against Scotland.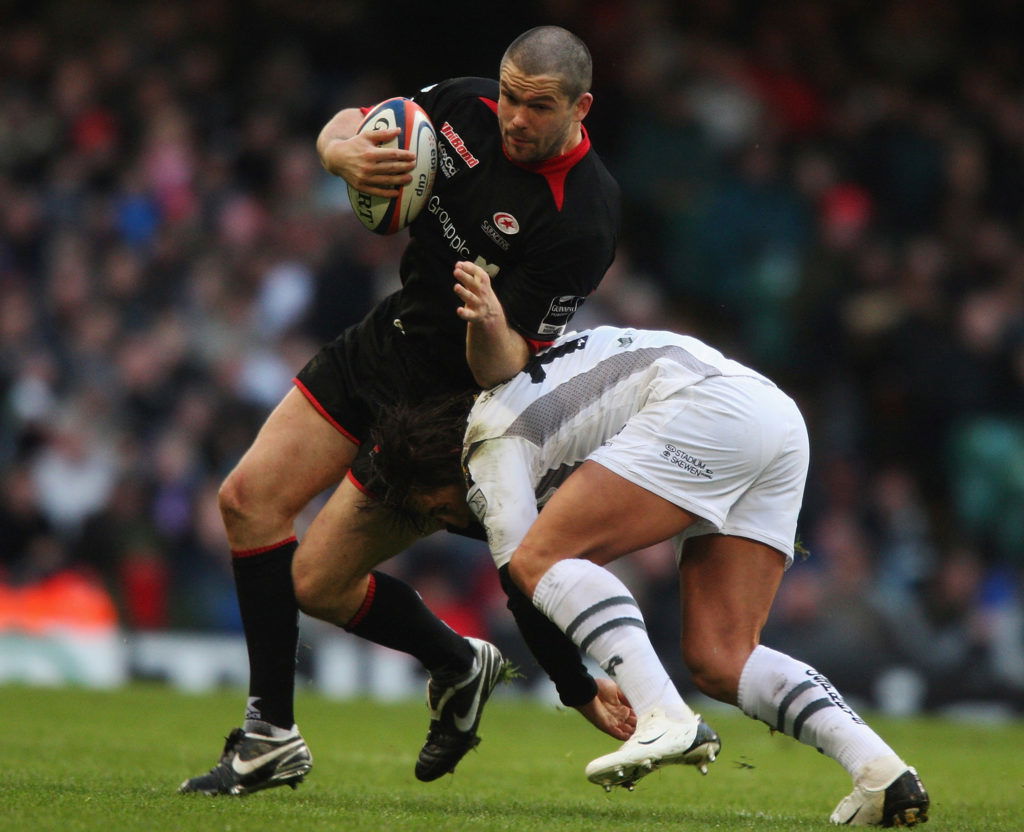 Saracens co-captain - 2008
Farrell was named as the co-captain for Saracens, whilst his son Owen also joined the club on a three-year deal at the age of 16.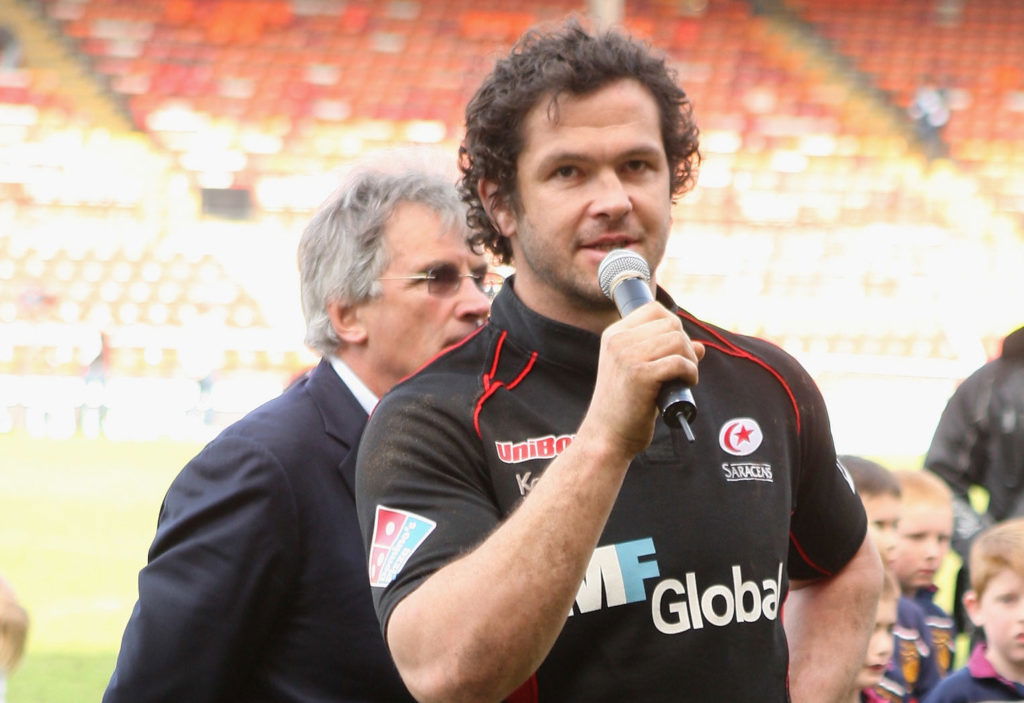 Retirement - 2009
Farrell announced his retirement from playing Rugby Union in 2009. He also announced that he would be going into a coaching role at Saracens.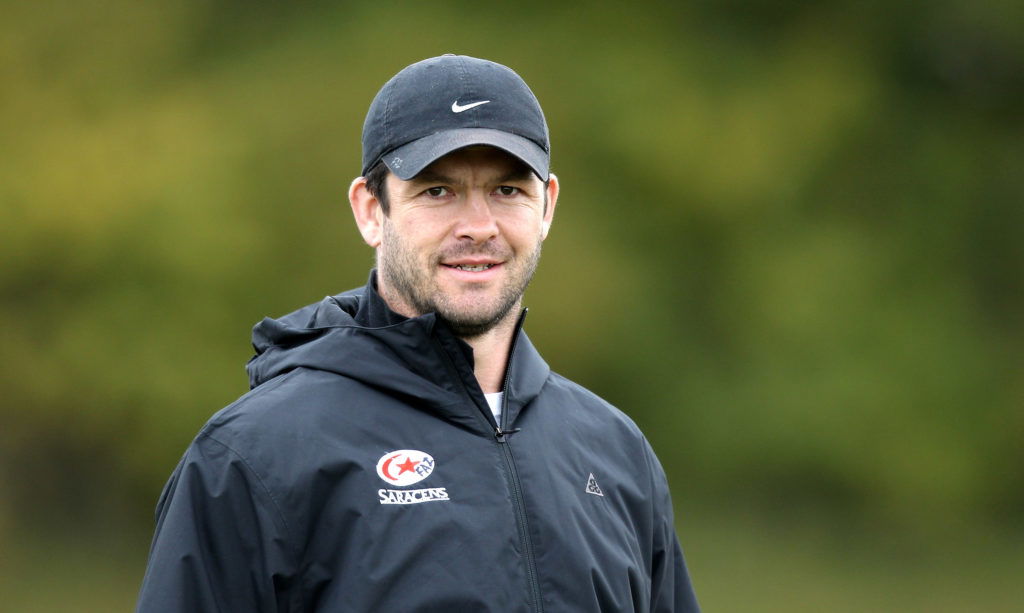 First team coach - 2010
Farrell was initially the skills coach for Saracens and did an impressive job, which saw him earn a promotion to become a first team coach.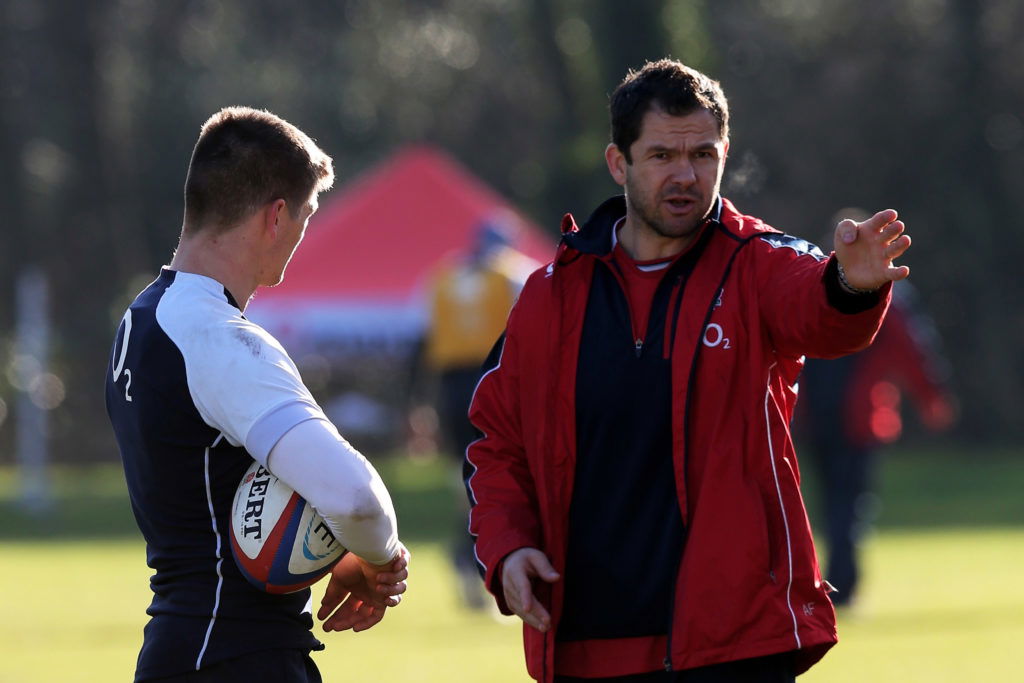 England coaching team - 2012
Farrell was then added to the national coaching setup for the 2012 Six Nations tournament and here he is pictured giving advice to his son Owen during a training session. Farrell was given the option to become a permanent England coach but decided to return to Saracens.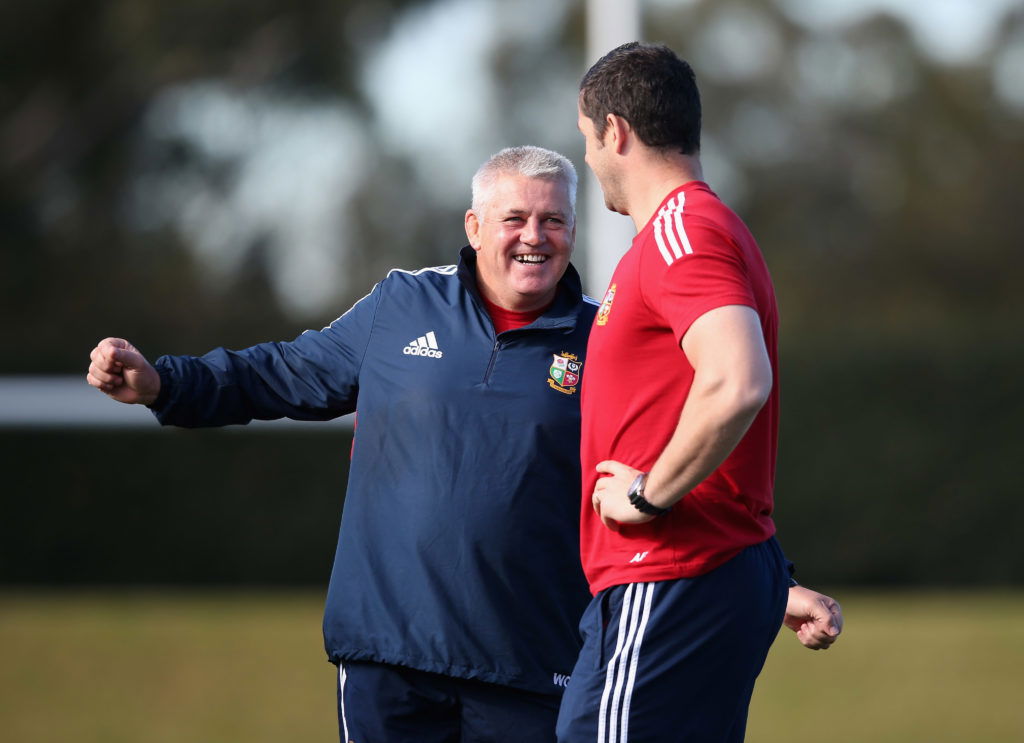 British and Irish Lions coach - 2013
After impressing whilst coaching with England, Farrell was taken as a defence coach by the British and Irish Lions. His reputation as a good coach was rapidly increasing.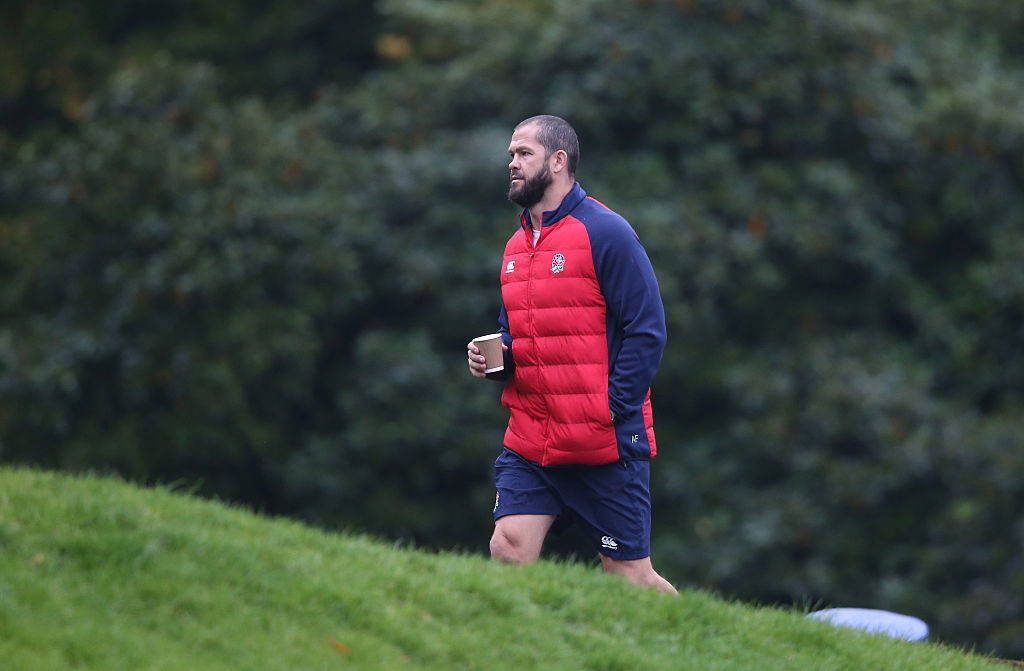 Sacked by Eddie Jones - 2015
New England head coach Eddie Jones wanted to bring in his own new staff and subsequently, Farrell was sacked from his role. Farrell. looking for a coaching job, was not short of offers.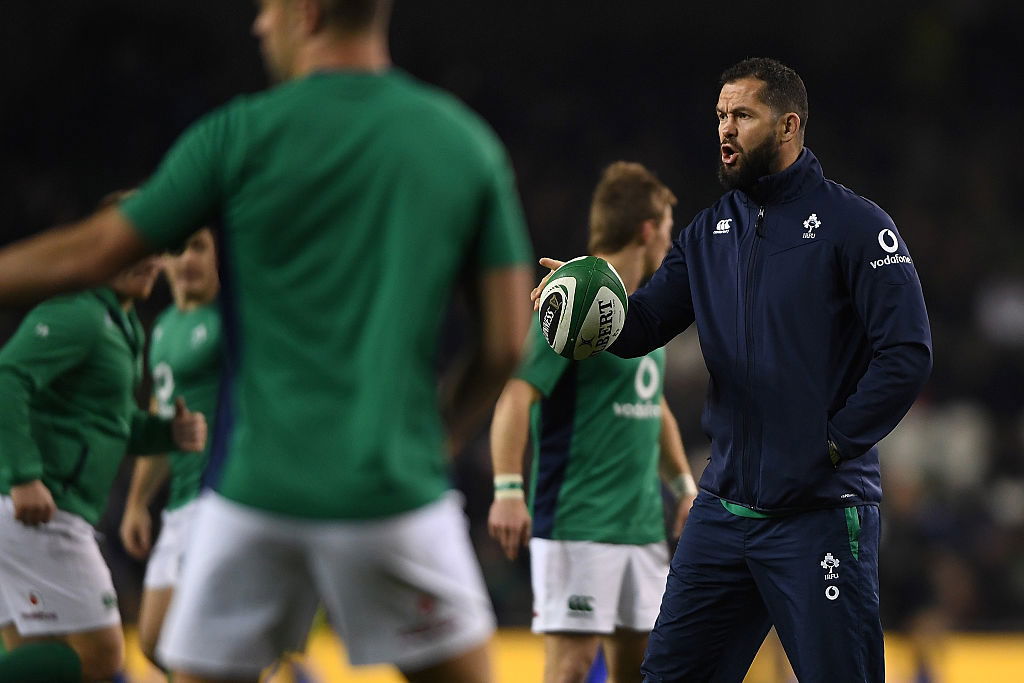 Ireland defence coach - 2016
He decided to join Ireland as their defence coach after the 2016 Six Nations tournament. As his previous contract with England prevented him from working with an international team until April 2016, Farrell joined Irish province Munster in January 2016 in a temporary advisory role that lasted four months.
---