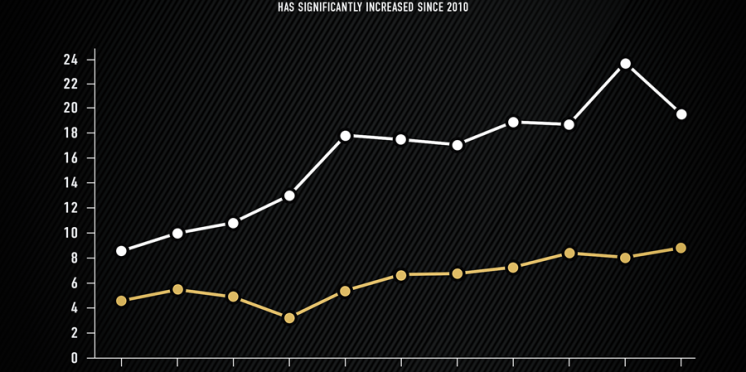 THE RISE AND FALL OF SIX NATIONS RUGBY
The beginning of Four Nations rugby has grown dramatically in recent years to create an everlasting effect on peoples' minds to watch and support the game and this has inspired the formation of the Six Nations in 2000. It has now come to the completion of the 21st year after this powerful impact.  
The Six Nations has made a very active and impulsive change in creating a likable effect on people; mostly the viewers. The fans have been very highly influenced by their favourite player's style and determination for the game. 
The fall?
Talking about its recent reports from different parts of the world, they claim that the game has been becoming lousy over time and the fans have started losing interest in the tournament. The reason, which has led to this kind of talk is undoubtedly due to the change in rules following up with the games that took place in the 2020 Six Nations. 
The matches have been conducted under covid protocol so under certain circumstances things might have not worked out properly and this might have led to making a negative impact on the fans. As mentioned in an article by Betway, The Kiwis and Aussies have also led in playing an important role in creating this impact on the people.
Whereas looking at the statistics it has only made progress in running, passing and in the number of tries, A small fall in the total point analysis cannot be categorised to be as a poor game or boring in the sense. to say more on the game specifically due to change of rules the teams have been concentrating more on passing, marking territories and going for tries. 
The style of play was made effective by running, which has created negative impacts on the penalties. The number of penalties has come down to 49 in 2020, whereas it was 83 in 2010 and the number of tries has increased with a constant focus on winning. 
The game is still on!
The tournament arguably saw the most spirit in 2019 where we can see that the matches have proved that the quality of play is heading to its peak.
The point changes have made positive impacts on the game, this can be easily understood by the playmaking and coaching of certain teams to mostly avoid dangerous kicks and passes which may become a ruck when met with the defence.
England has often topped the list due to their critical style of play and coaching in which they dominate and play on the opposing teams' weakness. 
The players have never lost their power of sportsmanship, so the match will be more interesting than ever, with higher expectations and more tries to enjoy.
---