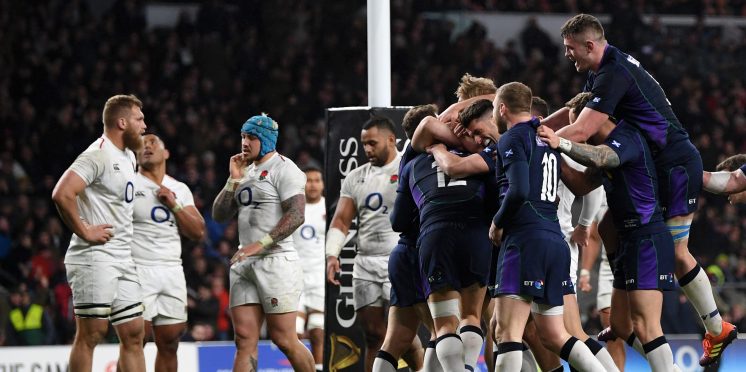 The best encounters between England and Scotland
England and Scotland resume their rivalry on Saturday afternoon in the Six Nations. Both countries suffered defeat on the opening weekend, which makes the encounter at Murrayfield even more important. So, ahead of the meeting, we've decided to take a look back at some of the best clashes between the two from years gone by…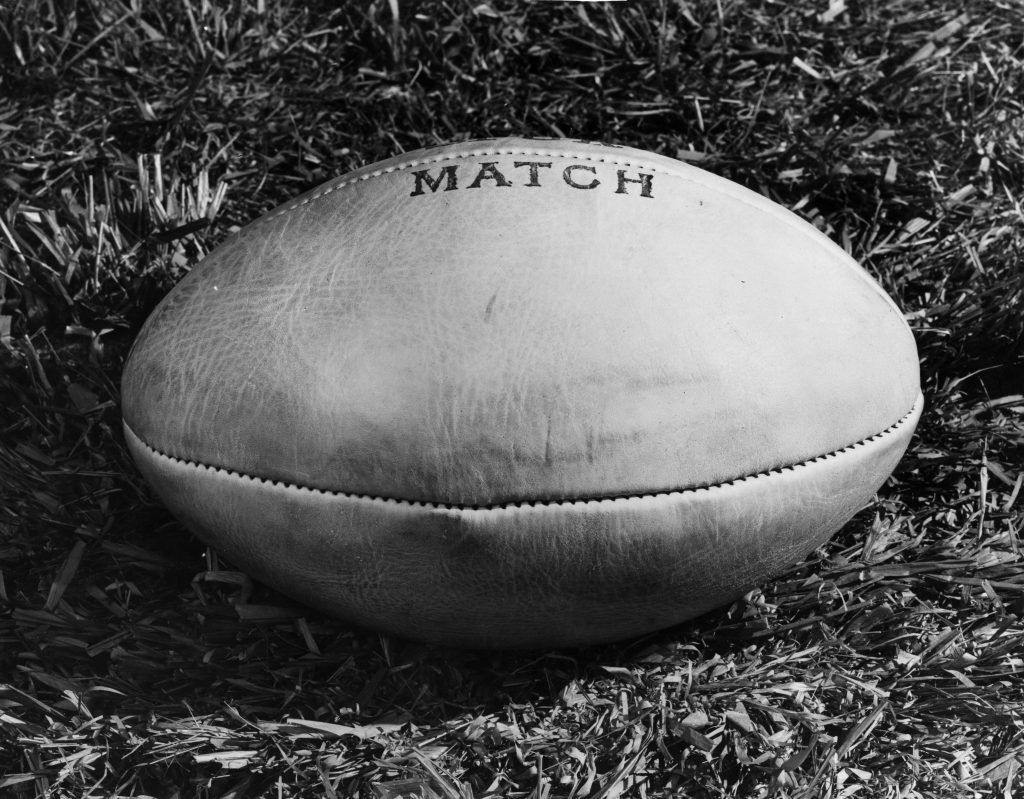 Scotland 15-16 England - 1914
When the Six Nations was actually the Five Nations, Scotland and England were regularly putting everything on the line to earn the bragging rights. One of the best early meetings came over 100 years ago. England travelled to Edinburgh and managed to come away with the win, taking the victory by just a single point.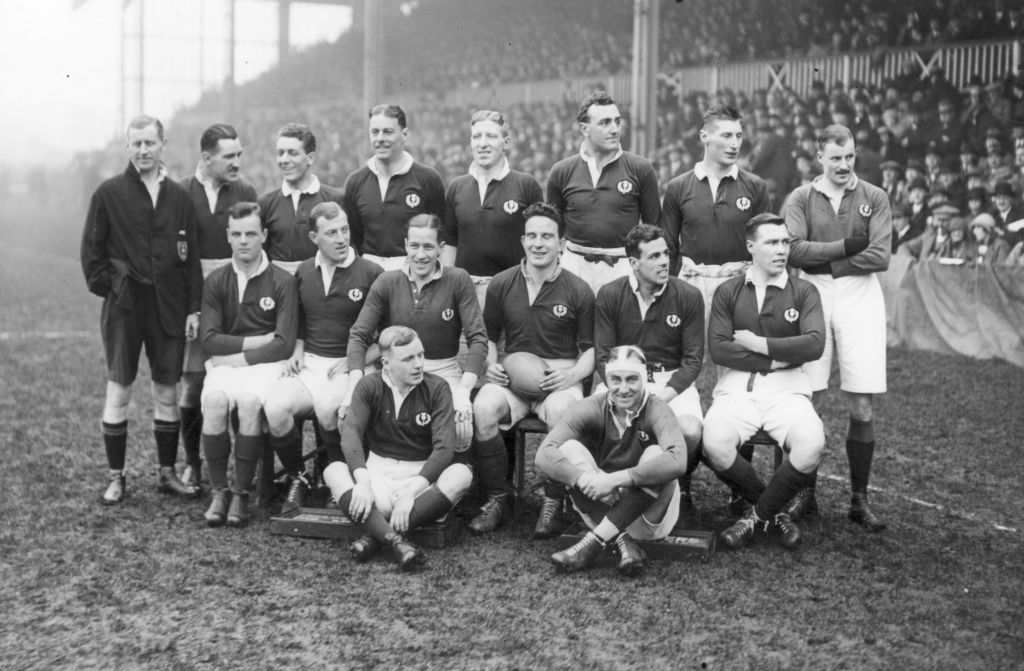 Scotland 14-11 England - 1925
England were looking to make it eight wins on the bounce against Scotland in 1925, however, the Scot's finally ended a long wait without a victory over their rivals, winning 14-11. The meeting was also one of the first at Murrayfield.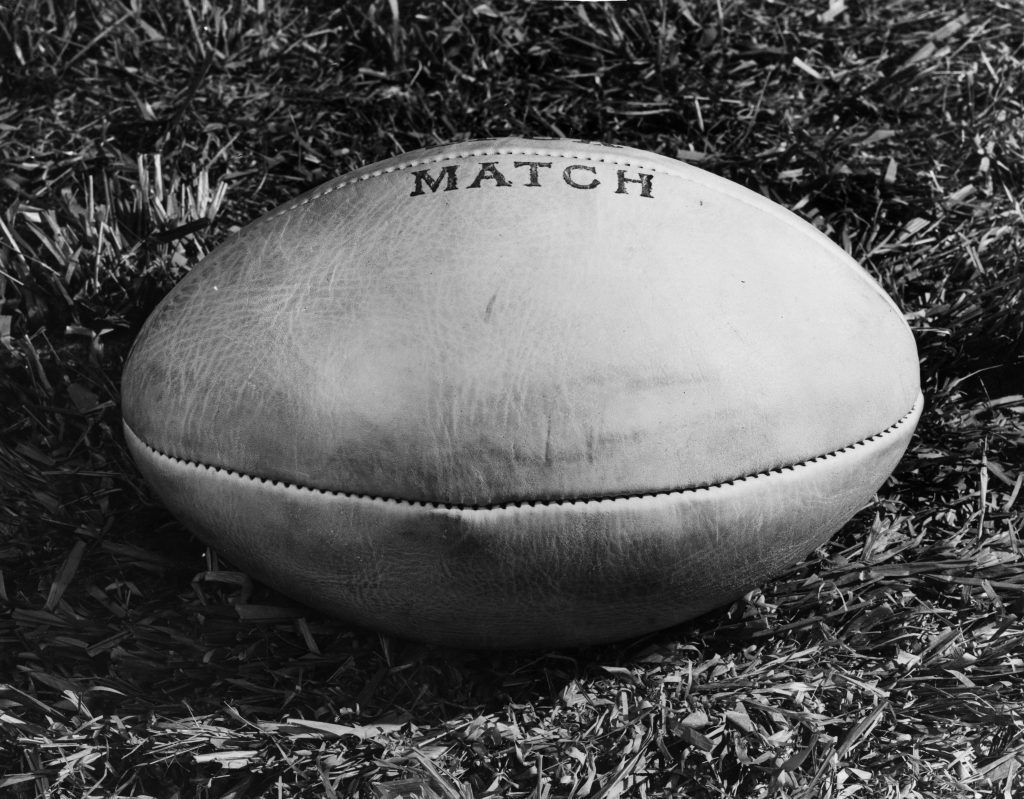 England 16-21 Scotland - 1938
Another memorable Scottish win came in 1938. The high scoring victory was only their second at Twickenham.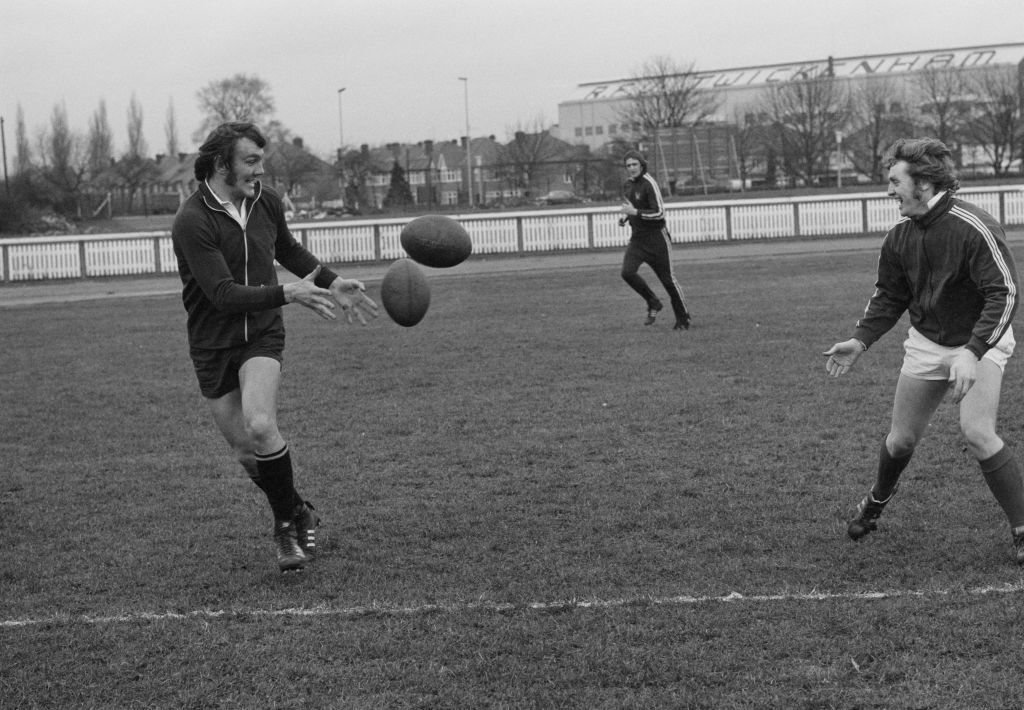 England 27-14 Scotland - 1967
Scotland had the edge over England during the 1960s and 70s, however, England recorded an impressive 27-14 Five Nations win in 1967.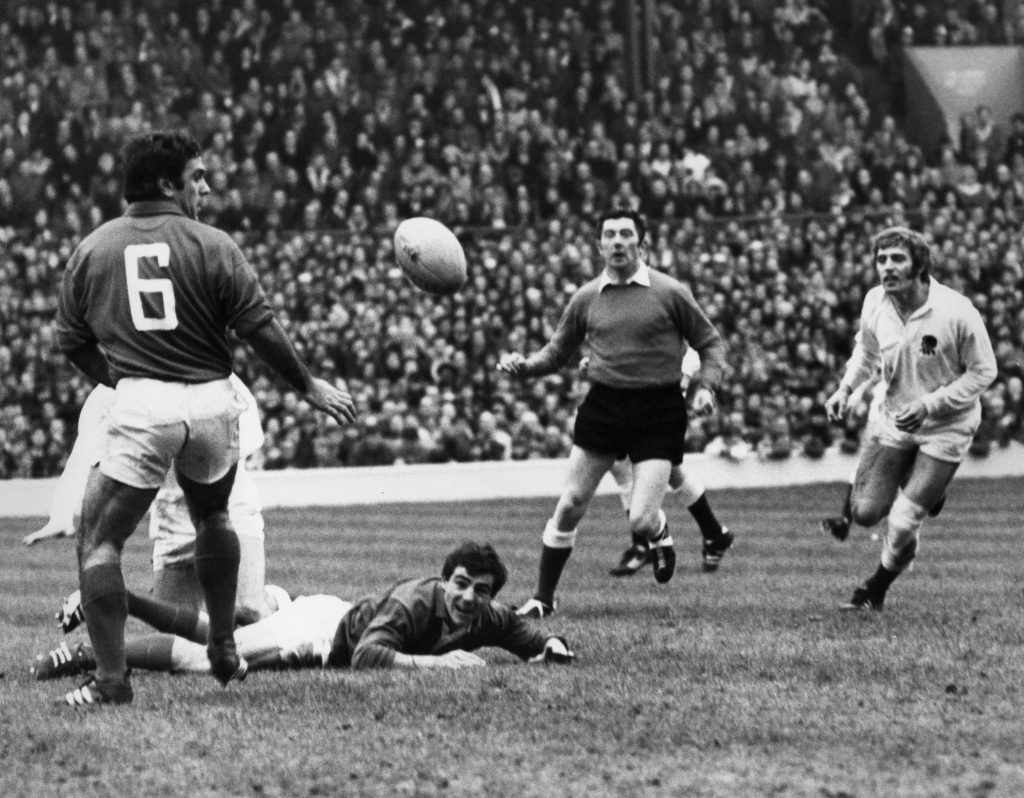 Scotland 26-6 England - 1971
The centenary of the first international between the two countries came in 1971. Scotland romped to a memorable 26-6 win which has gone down in history.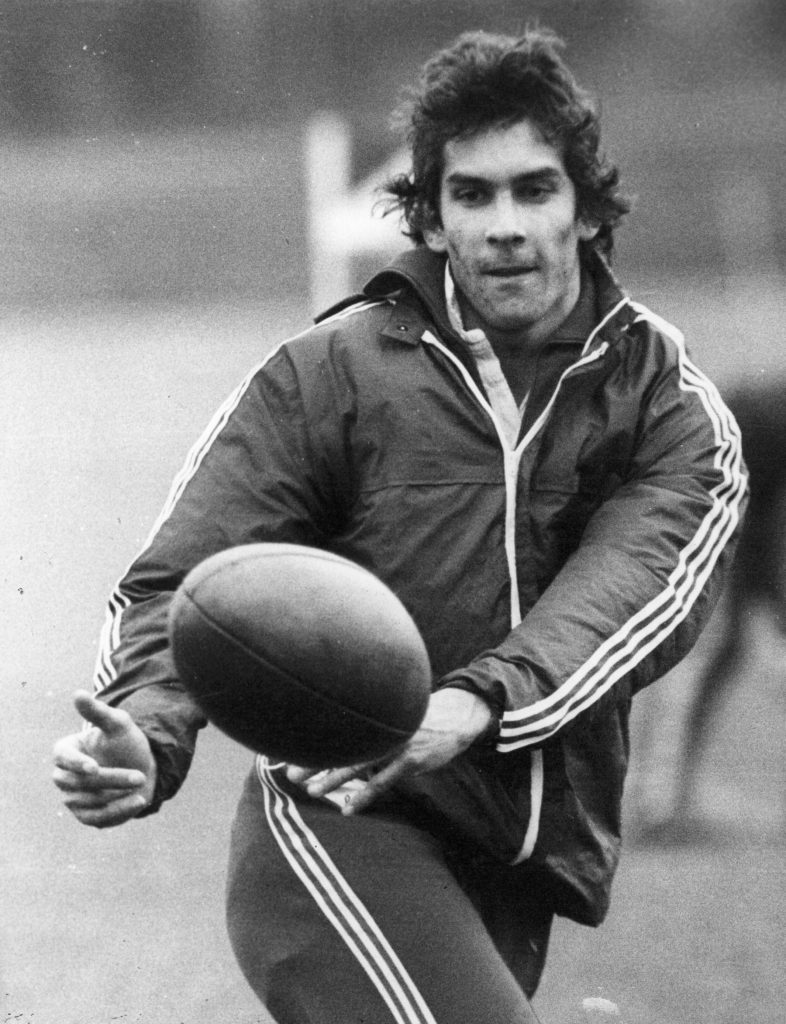 Scotland 0-15 England - 1978
It's not very often a side fails to get on the points board, but that's what happened to Scotland in 1978. The Murrayfield crowd had to watch England control the game throughout and comfortably win 15-0.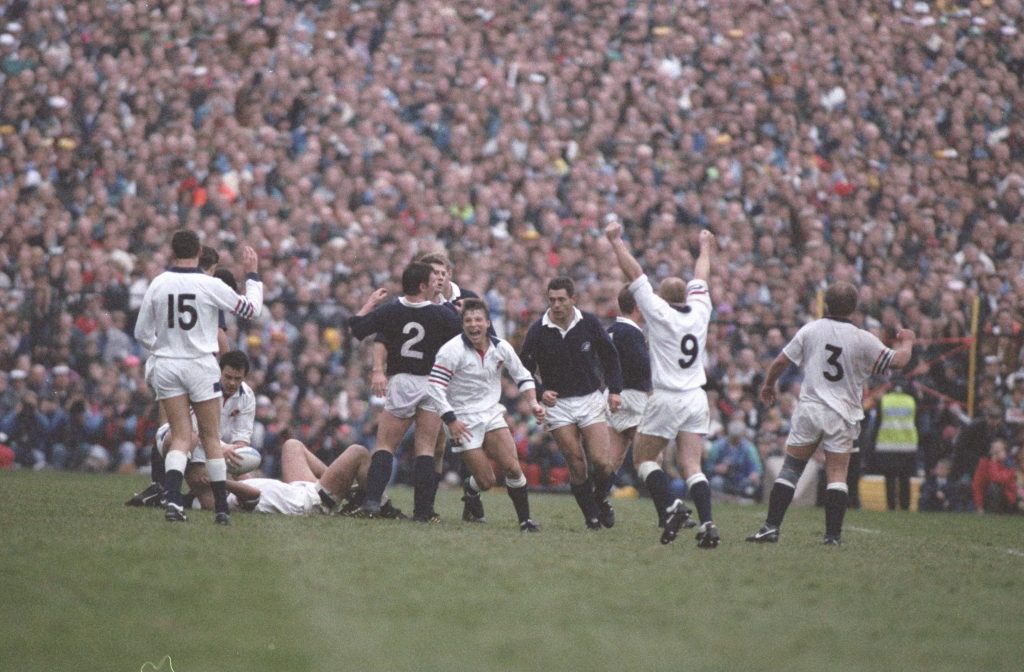 Scotland 6-9 England - 1991
England and Scotland have rarely met at the World Cup, but they were involved in a dramatic semi-final clash in 1991. England would win 6-9 at Murrayfield, however, they would go on to lose the final against Australia.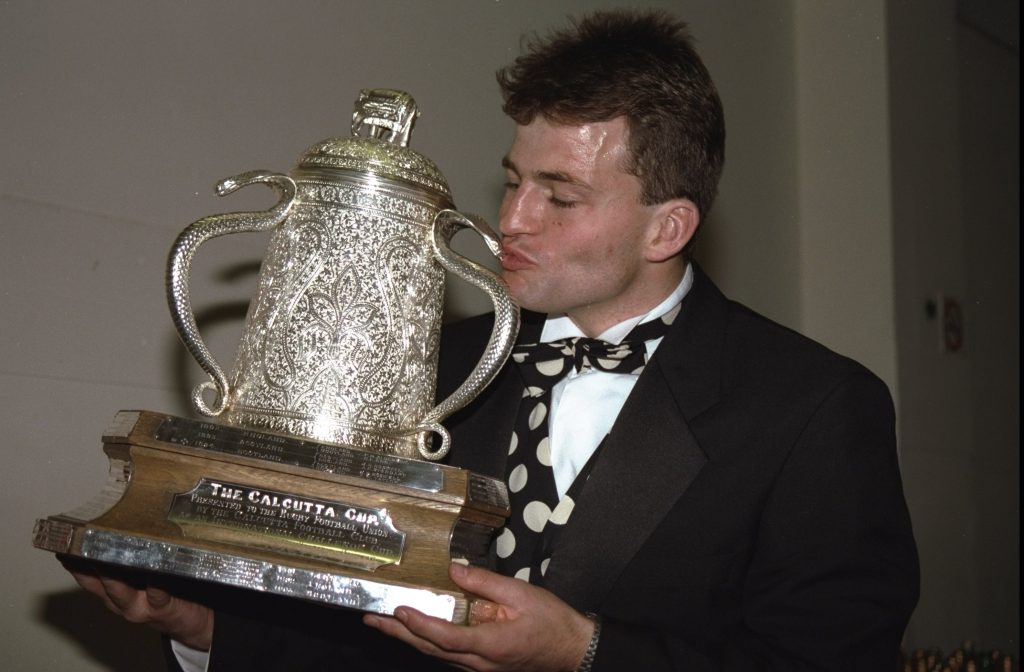 Scotland 14-15 England - 1994
Scotland failed to gain revenge on England in the years after suffering World Cup heartbreak, and they came agonisingly close in 1994. It was England who regained the Calcutta Cup though, winning 15-14 in the Five Nations.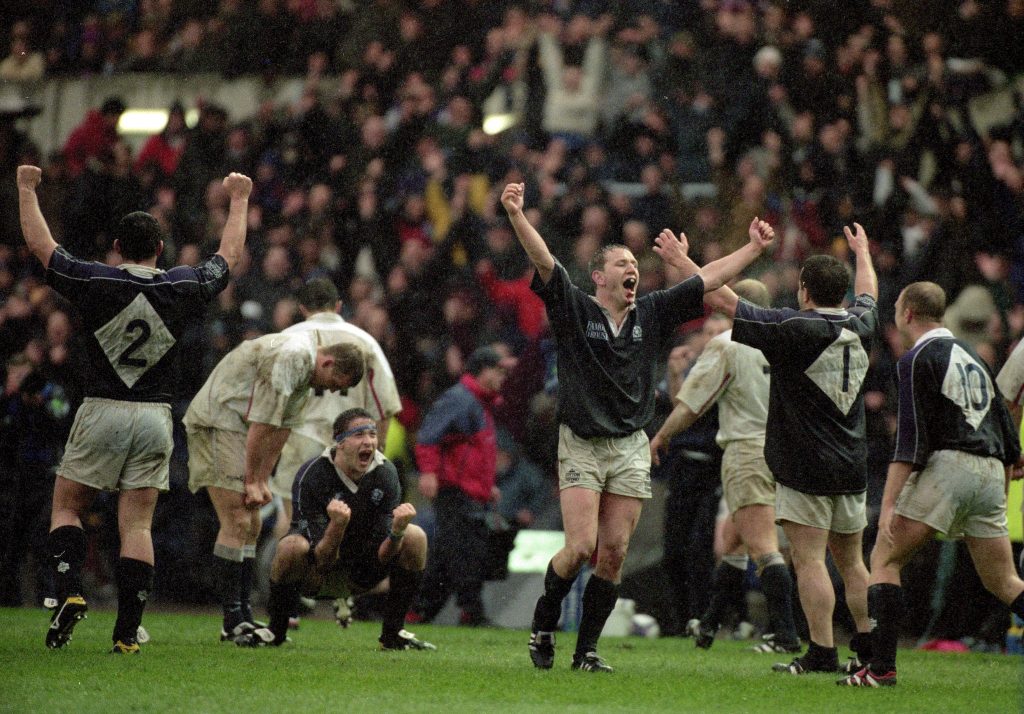 Scotland 19-13 England - 2000
Scotland defeated England just once in 16 attempts between 1991-2005, but the one victory was huge. They stopped England winning the Grand Slam in one of the most memorable Six Nations matches in 2000, with Duncan Hodge the hero at Murrayfield.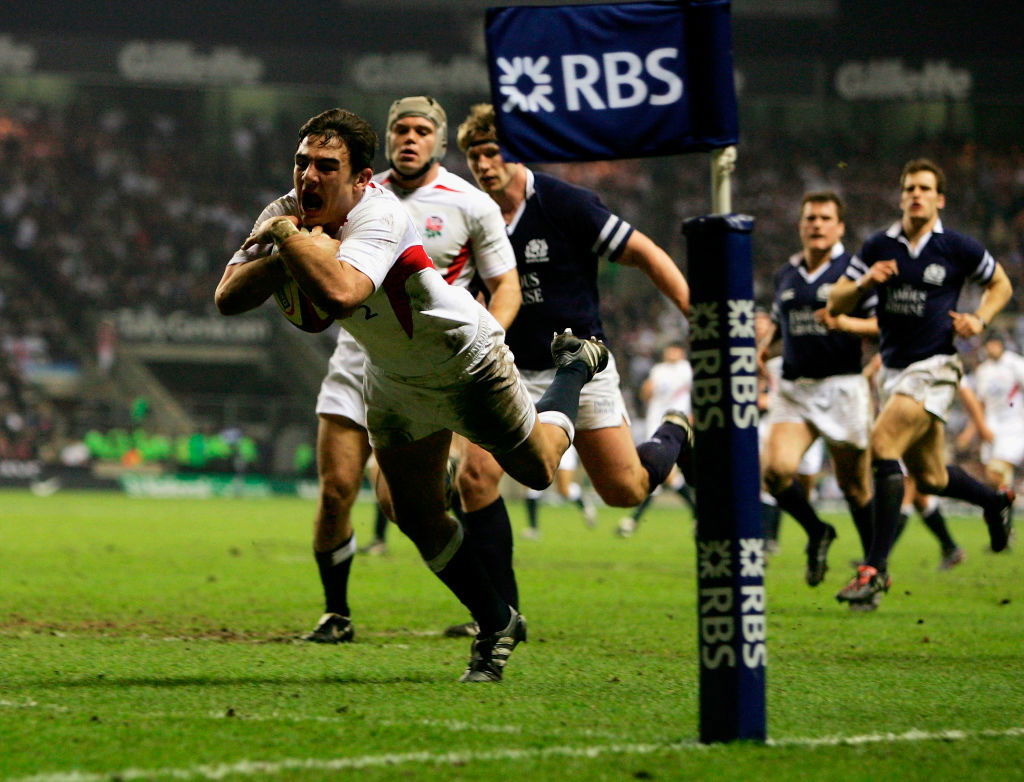 England 43-22 Scotland - 2005
One of the highest-scoring matches between the two countries came in the 2005 Six Nations. England's Jamie Noon was the star at Twickenham, going over three times in an end to end encounter.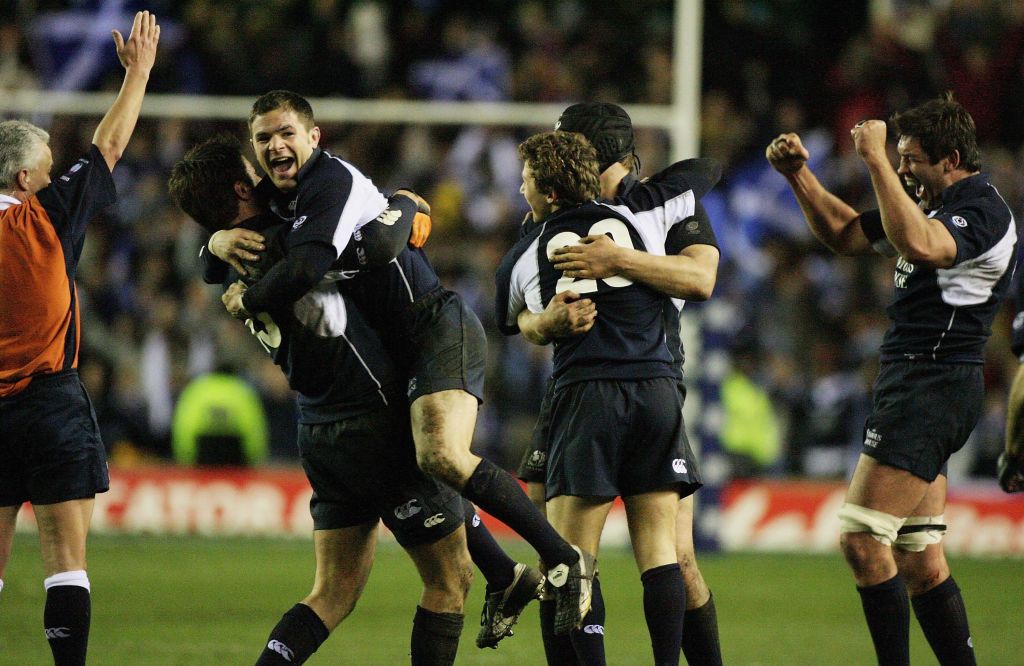 Scotland 18-12 England - 2006
Scotland once again ended England's hopes of a Grand Slam in 2006. Chris Paterson scored all 18 points for Scotland, with two dramatic late penalties sealing the win.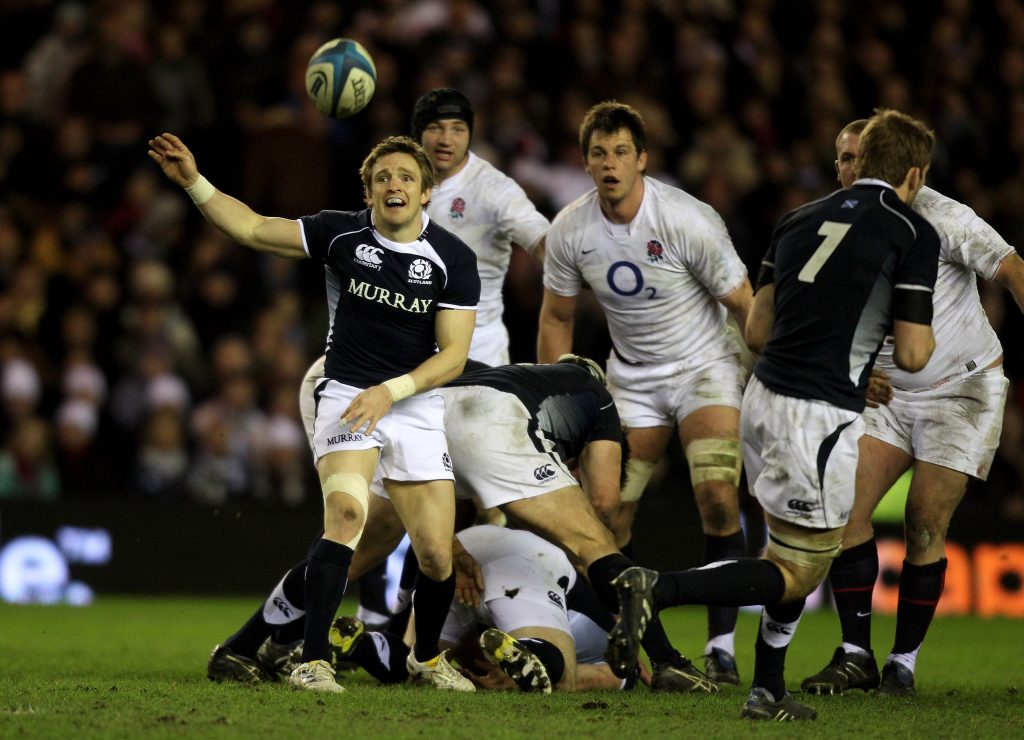 Scotland 15-15 England - 2010
There haven't been too many draws between the countries down the years, but they played out a nervous 15-15 Six Nations tie in 2010. It was the first draw between the two sides since 1989.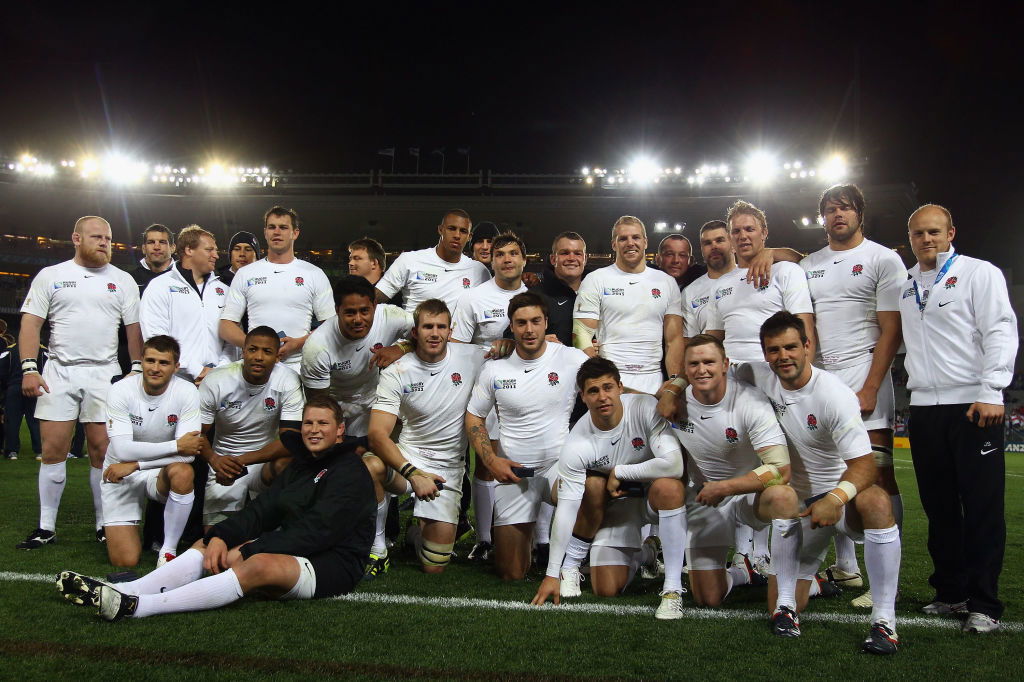 England 16-12 Scotland - 2011
The two met at the World Cup for the first time since that semi-final in 1991, and again, England were victorious in dramatic fashion. Eden Park played host for the Pool Stage clash, with Chris Ashton's late try booking England's place in the quarter-finals.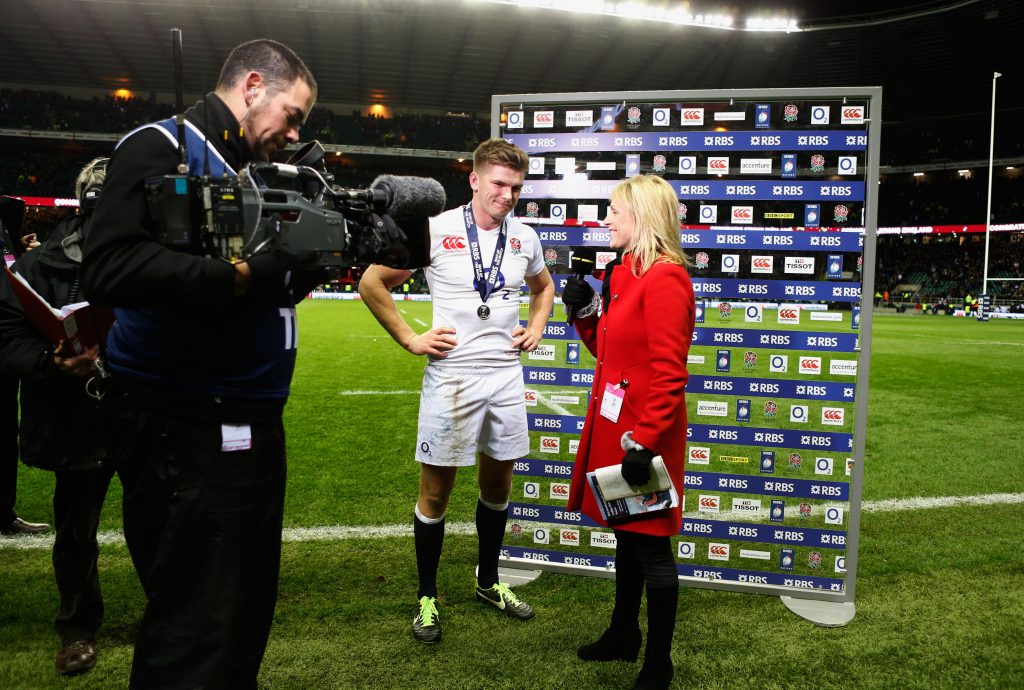 England 38-18 Scotland - 2013
Twickenham was the venue for the opening Six Nations encounter for the countries in 2013, with England recording another win over their rivals. Owen Farrell was at the heart of a dominant England display, kicking 18 points.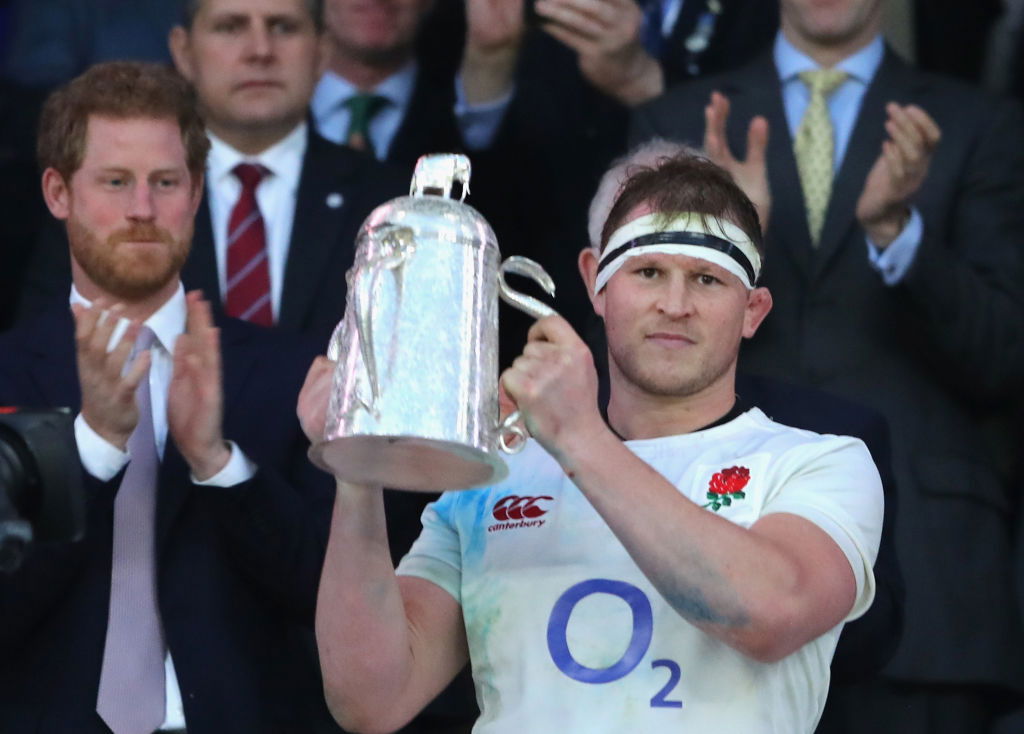 England 61-21 Scotland - 2017
England recorded their highest score against their rivals in 2017, running in seven tries on their way to a 61-21 win. The hosts also equalled New Zealand's world record for consecutive Test wins as a result.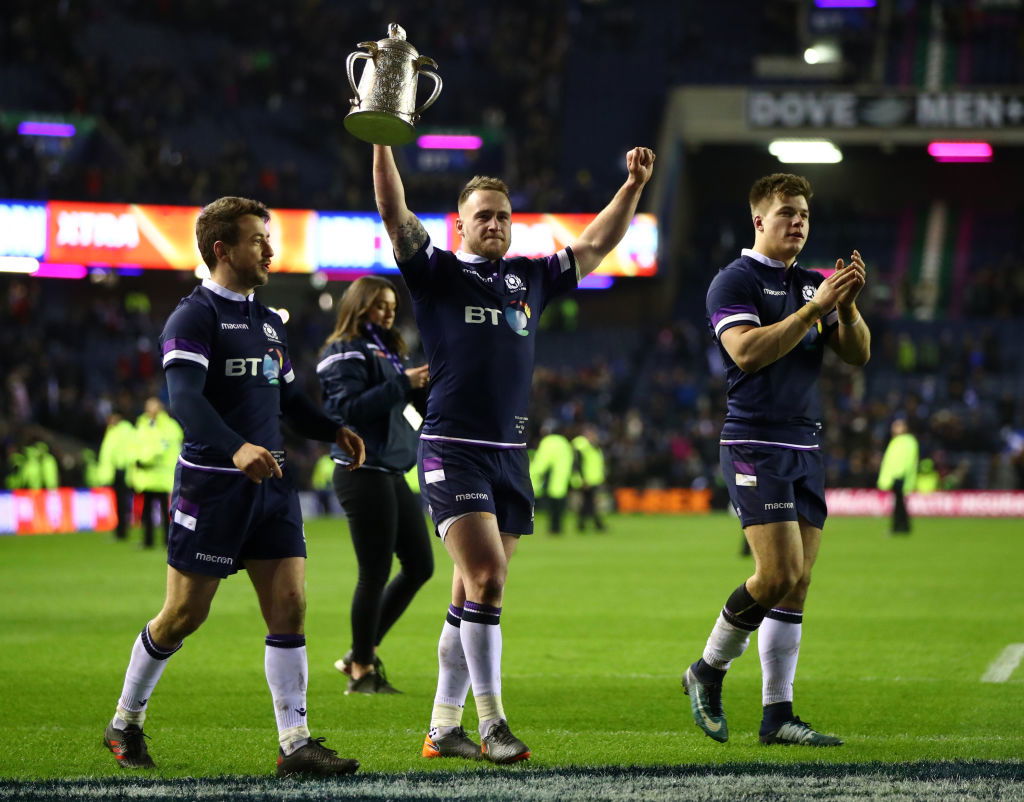 Scotland 25-13 England - 2018
Scotland ended their 11-match wait for a win over England in 2018. They opened up the Six Nations following their victory, which allowed Ireland to steal a march and claim the trophy ahead of Eddie Jones' side.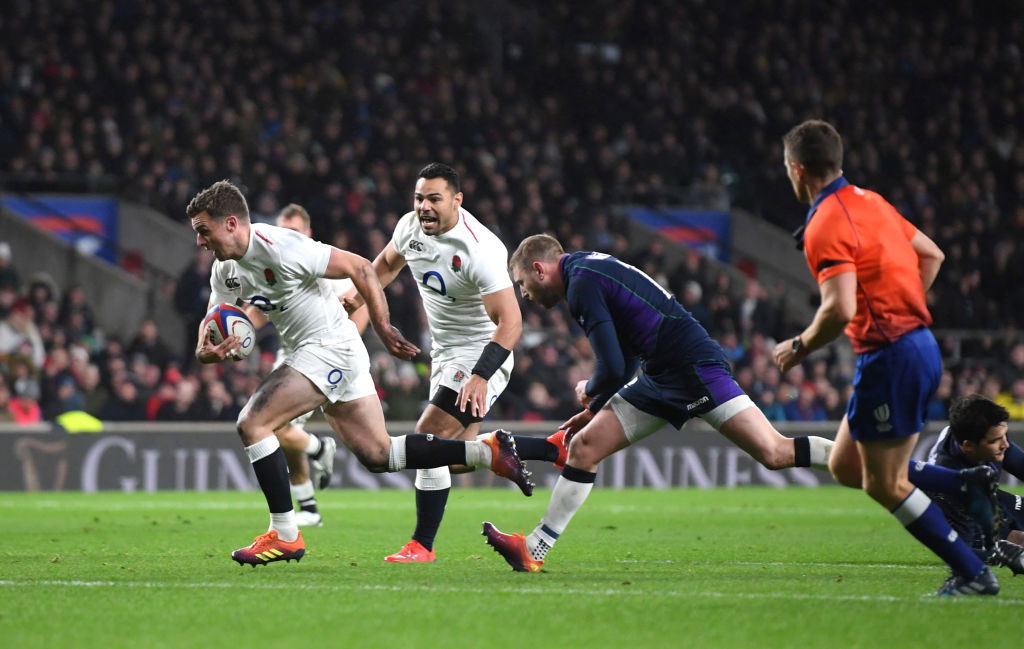 England 38-38 Scotland - 2019
One of the most entertaining meetings between the two sides came last March. England looked like they would get back to winning ways against their rivals and led 31-7 at half time. However, Scotland produced a stunning comeback, scoring five tries to head into the lead. George Ford then spared England's blushes with a late try in what was an extraordinary second period. 
---