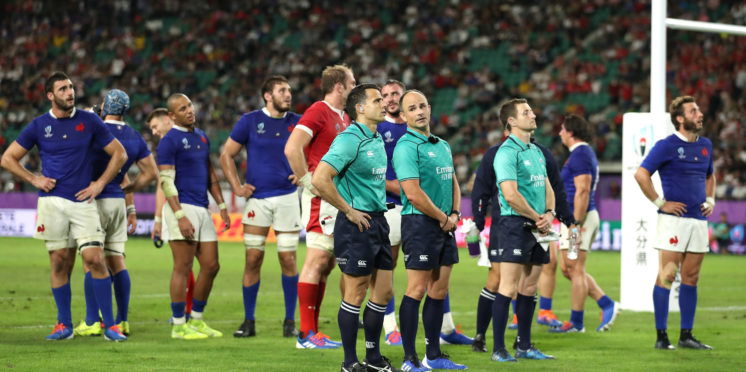 Jaco Peyper's big call to award Welsh try and it's implications.
The first obvious implication is that Wales are through. Had the try been disallowed, could Wales have summoned up the energy for one last tilt at the French line for victory? Who's to say that France might not of gone up to the other end of the field themselves making the match safe for them?
If some social media posts are to be believed, Tomos Williams 'rip' was at least 2 or 3 metres forward. In truth it was marginally forward.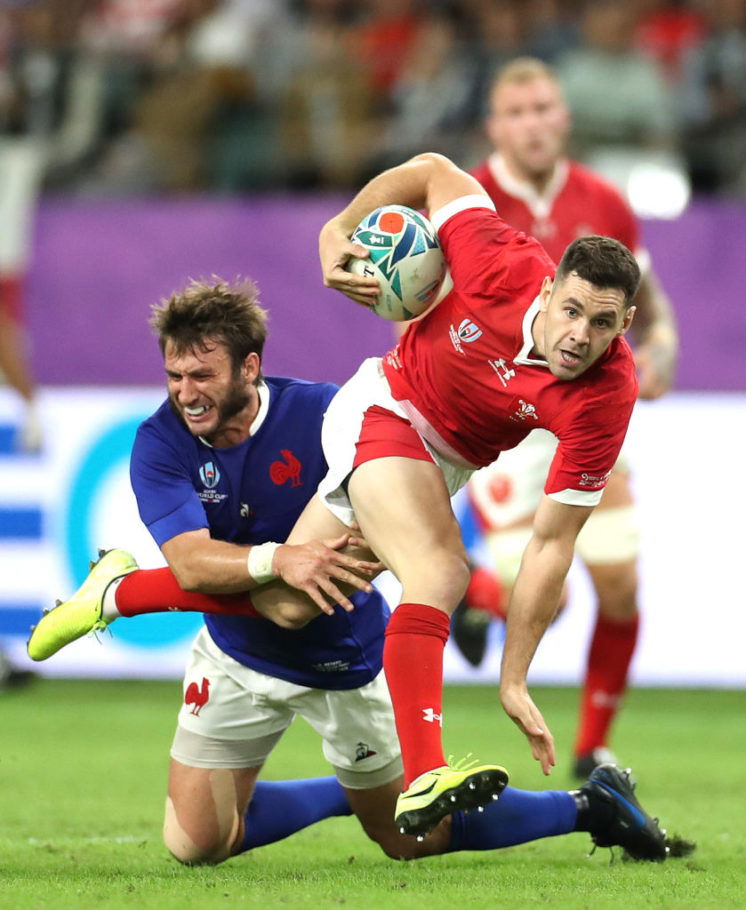 A possible implication for Jaco Peyper is that he won't referee a final (if South Africa weren't to make it) based on his performance in this game. When the review of the awarding of the try was taken the television match official, Marius Jonker appeared to suggest the ball went forward but because it wasn't clear and obvious Peyper stuck to his guns and awarded the try to Wales. The rest, as they say is history.
The other two big decisions Peyper had to make were correct: Ross Moriarty's yellow card and Sebastien Vahaamahina's red one. Jaco Peyper's World Cup however will more than likely be judged on his decision to award the late Welsh try.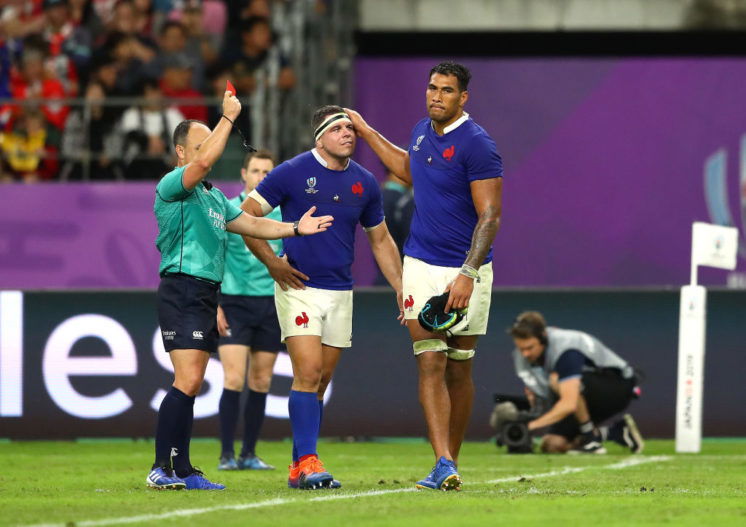 The French fans and players will understandably be devastated and the fact that they were the better side on the day will matter little to them. For Wales, the victory is a sweet one.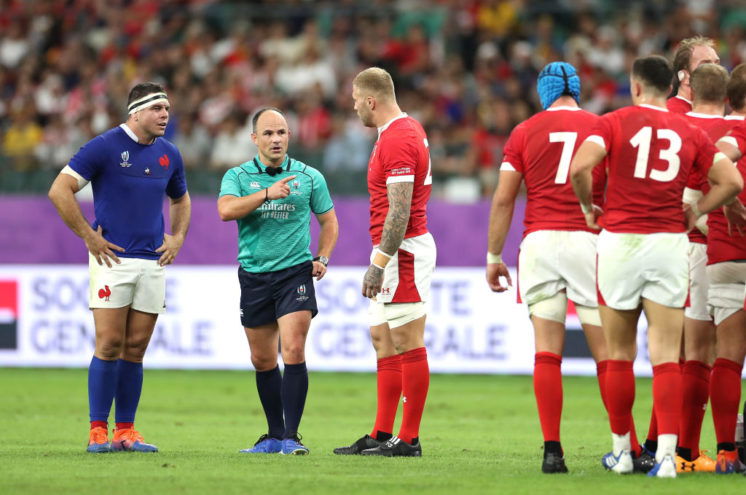 ---