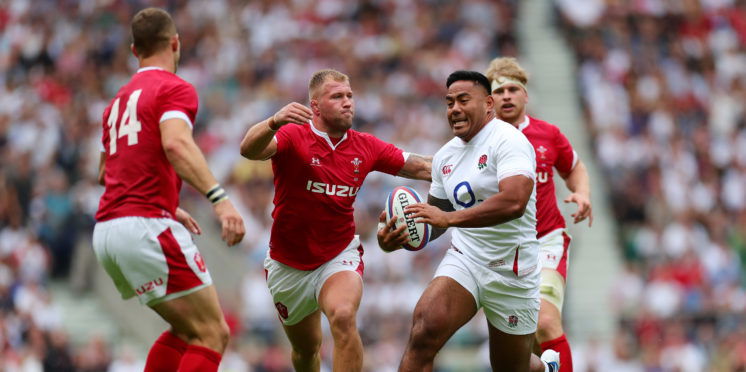 Rugby World Cup 2019 Preview: Pool D
Australia and Wales form part of a group that sees two rugby heavyweights go head-to-head in Pool D. These are two of the teams that will be aiming to reach the latter stages of the tournament in Japan by securing their qualifying places ahead of the three other nations in their pool.
Georgia, Fiji and Uruguay will be the lesser teams looking to unsettle the two big boys as they all look to represent their country well and gain a spot in the quarter finals of this upcoming tournament.
Here's everything you need to know about this group in the upcoming World Cup 2019 in the Asian continent.
Teams:
Australia
Wales
Georgia
Fiji
Uruguay
Fixtures: (All kick-off times in UK time)
21st September – Australia vs Fiji (5:45am)
23rd September – Wales vs Georgia (11:15am)
25th September – Fiji vs Uruguay (6:15am)
29th September – Georgia vs Uruguay (6:15am)
29th September – Australia vs Wales (8:45am)
3rd October – Georgia vs Fiji (6:15am)
5th October – Australia vs Uruguay (6:15am)
9th October – Wales vs Fiji (10:45am)
11th October – Australia vs Georgia (11:15am)
13th October – Wales vs Uruguay (9:15am)
A closer look at the sides:
Australia
Australia's biggest threat in this group is Wales, a nation that's notorious for their love of rugby. The Wallabies did very well in the last World Cup, despite falling at the final hurdle against New Zealand at Twickenham which prevented them from lifting the biggest trophy that rugby has to offer.
They will have learnt a lot from that and will take confidence from the fact that they overcame Scotland and Argentina in the knockout stages under severe pressure. Wales were also in the same group as them in 2015 which will give the Aussies the confidence that they can come top of their group again over Wales. They ended up having a four point cushion over Warren Gatland's side at the end of the group stage.
Wales
Even though they did come second in the group stage last time behind Australia, they will be hoping to rectify this in Japan to lead the group and potentially set up a more favourable fixture in the quarter finals if they do end up top of their group. Even against sides like England and France, they will have a good chance to make good progress in this tournament if they play to their potential.
Their narrow 23-19 loss against South Africa in the quarter finals prevented them from going any further in the last World Cup in their home UK tournament. This was an agonising defeat for the Welsh side, who were just a single try away from setting up a semi-final tie at Twickenham. However, they would have faced New Zealand who went on to win the cup.
Georgia
Georgia's third place finish in their group in 2015 meant that they automatically qualified for this tournament in Japan. If they can cause an upset in their fixtures against Australia and/or Wales, it could allow the side to finish in one of the top two spots in Pool D. Although this is unlikely, nothing can be ruled out in a World Cup which is likely to be tightly contested yet again.
Like many nations, the squad will be taking a long-haul flight to Japan. They may arrive earlier than planned to avoid the effects of jet-lag on their training and subsequently their performances. Head Coach Milton Haig will know his side inside out, he will be just as important than the players on the pitch if he's to make Georgia the surprise package of this World Cup.
Fiji
Their 'group of death' draw against Australia, Wales and then-hosts England meant that the writing was on the wall for Fiji even before the 2015 World Cup started. They only managed to pick up one win, losing the other three and gaining just one bonus point.
They haven't got a kind set of fixtures in Japan. However, they have a good chance of gaining third spot and getting that all important qualification for the next World Cup in 2023 if they can beat Georgia. The match between the two sides could be vital in terms of whether this tournament can be measured as a success for the Flying Fijians or not.
Uruguay
Another team in that 'group of death' in 2015 was Uruguay. The only opponent that's changed from the 2015 World Cup is from England to Georgia. Despite Georgia being a weaker opposition, even achieving a third place finish will be an uphill struggle for the South Americans, who will have to face the likes of Wales and Australia again.
They even lost heavily to Fiji (47-15) in 2015, who are also likely to be near the bottom of Pool D. Uruguay's defence needs to improve if they are to improve on their record in the previous World Cup, where they lost all four games. It's also important that they pick up points from games against Georgia and Fiji if they want to get anywhere in this tournament.
Who could the qualifying teams face next?
The winners and runners up of this group will face opponents from a very strong looking Pool C, which includes the likes of England, Argentina and France. Even though England will be tipped to top the group in Pool C, they failed to even make it past the group stages in their home World Cup in 2015. This may give France and Argentina the confidence to storm ahead and steal England's thunder.
A tussle between England and Wales is a very real possibility, with two nations of the UK going head to head if England finish top and Wales finish second in their group, or vice-versa. A match between rivals England and Australia could also be an entertaining encounter, a rivalry formed by both cricket and rugby.
Fiji who have also competed well in rugby for many years now will be looking to beat Georgia and Uruguay to reach third position which will take them to the next World Cup. If Australia or Wales lose a couple of games, Fiji could be one of the surprise packages in the tournament.
---