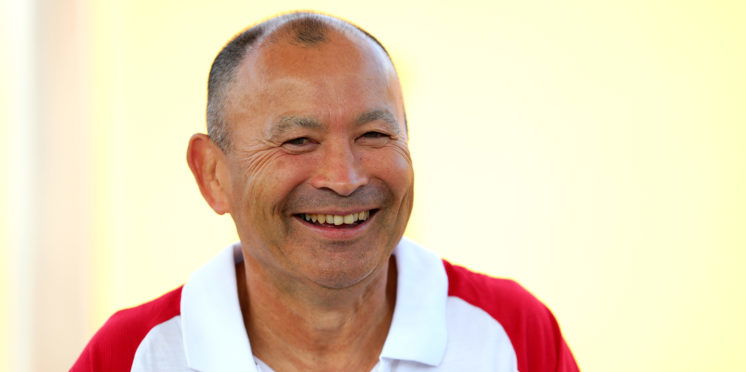 Rugby World Cup 2019 Preview: Pool C
England face tough opponents throughout the group stage in Japan as they look for redemption from their last World Cup on home soil. If they are to progress further than they did last time, they will need to overcome other opponents in their group including France and Argentina.
The United States and Tonga will also be tough opponents against the favourites to secure qualification to the quarter finals in this group.
Here's my preview of Pool C, as England look to qualify for the knockout stages. They have the capability to do so, will they be able to handle the pressure and expectations back home to progress?
Teams:
England
France
Argentina
USA
Tonga
Fixtures: (All kick-off times in UK time)
21st September – France vs Argentina (8:15am)
22nd September – England vs Tonga (11:15am)
26th September – England vs USA (11:45am)
28th September – Argentina vs Tonga (5:45am)
2nd October – France vs USA (8:45am)
5th October – England vs Argentina (9am)
6th October – France vs Tonga (8:45am)
9th October – Argentina vs USA (5:45am)
12th October – England vs France (9:15am)
13th October – USA vs Tonga (6:45am)
A closer look at the sides:
England
England's home World Cup in 2015 ended in disappointment, finishing third in their group behind Australia and Wales. It was a great chance for England to win another tournament on their home turf, yet the chance was squandered and they didn't even make it to the knockout rounds. Although they have an even better chance to get through to the quarter finals this time round, they will need to be wary of underestimating the likes of the United States and Tonga.
France and Argentina will also be tough opposition. They will be challenging England for the top spot in Pool C. This makes it so important that England get off to a quick start on their road to redemption for their shock early exit in the previous World Cup. If they can, this could be the start of something special.
France
France managed to qualify for the knockout rounds in the previous World Cup, unlike England. However, they didn't get past the quarter finals as a result of their heavy 62-13 loss against New Zealand at the Millenium Stadium. Even though the eventual winners were dominant in that tournament, this was a disappointing result for France who had been beaten so comprehensively.
The runners up of 2011 may suffer the same fate in this World Cup with a potential fixture between themselves and Wales or Australia even if the do get through the group stage again. Can they match expectations and gain victories over Argentina, the USA and Tonga? If they can do this, their place in the next round will be all but sealed.
Argentina
The match between Argentina and France could be vital for the South American side, who reached the semi-finals in impressive fashion in 2015. Although they had favourable fixtures against Georgia, Tonga and Namibia in the group stage, they were dominant against a strong Ireland team in the quarter finals.
Their 29-15 loss against Australia at Twickenham in the semi-finals was disappointing, especially after such an impressive performance against Ireland. The route to the quarter finals will be much harder this year and we shouldn't be surprised if they narrowly miss out. England and France will be favourites to finish in the top two spots.
USA
Even though the United States are a very good team, they've never made the impact that they've wanted to on the big stage in World Cups. The US may have to wait another four years judging by the strength of this group. Even Tonga will be a challenging fixture in a very good group.
They may not make it past the group stages, but they will want to try and at least aim for third spot to secure their place at the 2023 World Cup in France. Whether they can do this remains to be seen. England, France and Argentina will all be as hungry to make an impact in this World Cup for different reasons. It's not looking promising for the USA, let's see what they can do.
Tonga
The one advantage that Tonga have is that they will be the main underdogs in this group, yet they're closely ranked to the likes of Argentina and the United States. Tonga have never made it past the group stages in the World Cup, despite qualifying for many of them over the years. It's possible that they could get the better of Argentina and the USA if they can get as many tries over the line as possible.
However, facing England and France will be a whole different kettle of fish for Tonga. Even a third place finish would be a great achievement for the side from Oceania, they will need to be on the top of their game if they have any chance of doing well in Japan.
Who could the qualifying teams face next?
The winners of this group will face the runners up in Pool D, which is likely to be one of Australia or Wales. Neither of these possible fixtures in the quarter finals will be easy for the winner of this group and will need to play at the top of their game if they are to progress beyond the last eight stage.
The runners up will face the winners in Pool D. It could be argued that the winners of Pool D will give an indication on who's played the best in the group, likely to be the two nations mentioned above. England will be looking to build up confidence by taking four wins from four in their group. However, with opponents like France and Argentina in their way, it's unlikely that they will come out of their group unbeaten.
The United States and Tonga, who have earnt their spot at this World Cup in Japan, will not want to be going home early either. Expect a tightly contested group with a few upsets in Pool C, it's going to be a fascinated round of games to watch.
---