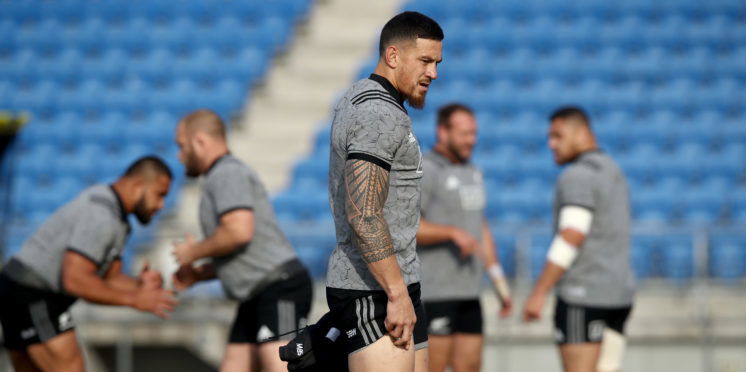 Rugby World Cup 2019 Preview: Pool B
Three teams are likely in contention for a top two spot in this group to go through to the quarter finals. New Zealand will be looking to win this World Cup by giving themselves the easiest route through to the knockout stages, whilst South Africa and Italy will also have a good chance at winning a top two spot in Pool B.
You can find the match preview for this group below, where Namibia and Canada seemingly have no chance of making it any further in the competition on paper. Can they at least fight for a third spot that will take them through to the next World Cup?
Teams:
New Zealand
South Africa
Italy
Namibia
Canada
Fixtures: (All kick-off times in UK time)
21st September – New Zealand vs South Africa (10:45am)
22nd September – Italy vs Namibia (6:15am)
26th September – Italy vs Canada (8:45am)
28th September – South Africa vs Namibia (10:45am)
2nd October – New Zealand vs Canada (11:15am)
4th October – South Africa vs Italy (10:45am)
6th October – New Zealand vs Namibia (5:45am)
8th October – South Africa vs Canada (11:15am)
12th October – New Zealand vs Italy (5:45am)
13th October – Namibia vs Canada (4:15am)
A closer look at the sides:
New Zealand
They will be one of the favourites for the tournament with their high ranking and their World Cup wins in the last two tournaments. Winning back to back World Cups is no mean feat and the All Blacks will be looking to make it three in a row going in to this tournament in Japan. Whether they can do this remains to be seen.
They overcame France, South Africa and Australia in the group stages to win the World Cup 2015 after comfortably beating all four of their group stage opponents that included Argentina, Georgia, Tonga and Namibia. All four of these group stage opponents have qualified for the World Cup again. Only Namibia remain in the same group as New Zealand.
South Africa
Just like New Zealand, South Africa came top of their group in the last World Cup, although they were defeated by Japan who are the hosts of this upcoming tournament. Four bonus points put them two points clear in their group in their final game which allowed them to progress to the knockout stages.
Despite winning against Wales, who were expected to do better in the UK, they fell three points short of being victorious against New Zealand in the semi-finals, coming agonisingly close to the final at Twickenham. They will be hoping they can get revenge on the team tipped to win the tournament three times in a row. Can they get it?
Italy
This is a very tough group for Italy, who have the ability to go far in this tournament if they can cause an upset and beat one of New Zealand or South Africa to a qualifying spot in Pool B. Remarkably, the European side have come third in their group in the last four World Cups. They will be hoping to qualify for a place in the last eight for the first time in this century.
Even if they come third again, they will still secure their place at the next World Cup. However, they will be looking to upset the odds and really give South Africa a run for their money. One thing they might not be able to do is get the better of New Zealand, who have the ability to win every single game in Pool B if they're on top form.
Namibia
The African team have appeared at the last five World Cups but have yet to get past the group stage since their first appearance on the big stage in 1999. They are also unlikely to advanced past the group stages in Japan but will look to finish as high as possible to give themselves a chance at pushing for a third spot in the group.
However, they are likely to face stiff competition from Italy and Canada for the spot. If they can win their games against those two sides, it will give them the best possible chance of reaching the third spot. Will they be able to give New Zealand and South Africa a scare in their games? It's unlikely, but never rule it out.
Canada
Although Canada have appeared in the World Cup many times before, they have only reached the quarter finals stage once. Along with Namibia, they will be looking to upset the odds to give Pool B a good shake up during their group stage games.
They won't just be there wanting to make the numbers up, but it's very unlikely that they will go any further in the tournament with the quality of teams that they will face. Canada will be aiming to spot defensive weaknesses in their opponents to compensate for the number of points they are likely to concede. Attack may be the best form of defence for the North Americans.
Who could the qualifying teams face next?
The winners of Pool B will face the nation in second place in Pool A, which contains teams such as Ireland, Scotland and Japan. All three of these teams will be very hard to face in the knockout stages, with two of these teams being strong competitors in the Six Nations and Japan playing this World Cup on home turf.
The runners up in this group will face the winners of Pool A. South Africa and Italy are the teams who are likely to be fighting for a spot in second. Although New Zealand are strong favourites to win the group, the All Blacks could slip up against those other two teams competing for a top spot. A potential slip up could open the door for another team to top the table in Pool B.
New Zealand also need to careful not to underestimate Namibia and Canada, who will be eager to push for a spot that takes them to the next World Cup. This is despite the adversity that faces them with the calibre of the other teams in their group.
---