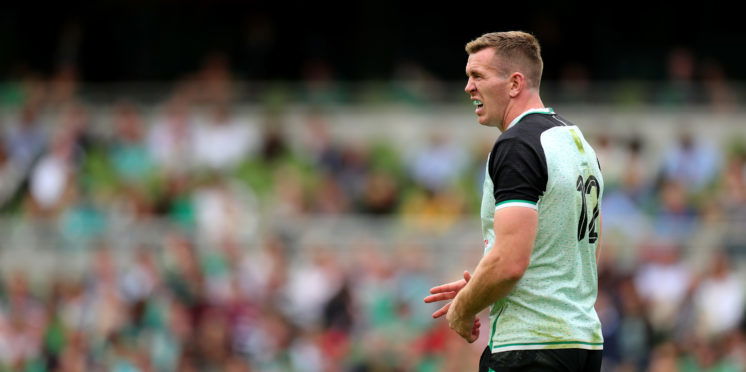 Rugby World Cup 2019 Preview: Pool A
Five teams in Pool A could provide a thrilling round of matches in Japan, where the host nation will be looking to cause an upset against Ireland and Scotland to gain a spot in the quarter finals.
Russia and Samoa, who are not ranked too far apart from these teams, will be desperate to make a mark in their group and aim for a spot which allows them to qualify for the 2023 World Cup in France.
Here's a preview of everything you need to know about this group, which hosts the first game of the World Cup on 20th September.
Teams:
Ireland
Scotland
Japan
Russia
Samoa
Fixtures: (All kick-off times in UK time)
20th September – Japan vs Russia (11:45am)
22nd September – Ireland vs Scotland (8:45am)
24th September – Russia vs Samoa (11:15am)
28th September – Japan vs Ireland (8:15am)
30th September – Scotland vs Samoa (11:15am)
3rd October – Ireland vs Russia (11:15am)
5th October – Japan vs Samoa (11:30am)
9th October – Scotland vs Russia (8:15am)
12th October – Ireland vs Samoa (11:45am)
13th October – Japan vs Scotland (11:45am)
A closer look at the sides:
Ireland
Ireland finished top of their group in the last World Cup, with four wins out of four against France, Italy, Romania and Canada. However, their heavy defeat against Argentina (43-20) in the quarter finals in Cardiff meant that they would go no further in the tournament.
They will be hoping to avoid New Zealand if they do reach the quarter finals again to give themselves the best possible opportunity of making it further in Japan. The All Blacks are likely to come top of their group, making it vital for Ireland that they also come top of their group to avoid this meeting.
Scotland
Scotland came second in their group in the 2015 World Cup and will be hoping that they can gain the edge over Japan to secure a qualifying spot to the quarter finals stage in this tournament as well. However, they may not go further than the quarter finals if they finish as runners up and set up a meeting with New Zealand in the knockout stages.
Like Ireland, they fell at the quarter finals stage at the last World Cup, losing by just a single point to Australia at Twickenham. The 35-34 scoreline in favour of the Aussies will no doubt give Scotland the motivation to do better this time in Japan. They will have to play at the top of their game if they are to get any further than they did last time.
Japan
Hosts Japan will be desperate to do well in front of their home fans in this World Cup, hoping to raise the profile of the game and inspire young people in the Asian country. Even though they've been drawn against Ireland and Scotland who will also be desperate to advance through to the quarter finals.
Japan and Scotland were also in the same group in the previous World Cup, with the teams finishing third and second respectively. Although they both finished with three wins and a draw in that pool, the two bonus points gained by Scotland separated the sides as they went through to the knockout stages and Japan were eliminated.
Russia
This will be only the second Rugby World Cup that Russia have featured in, after their qualification to the group stages of the 2011 tournament in New Zealand. They were drawn in a group with Ireland, Australia, Italy and the United States of America.
Despite qualifying for that tournament, they lost all four of their group stage games and picked up just one bonus point in the tournament. They may not fair much better in a group that sees Ireland and Scotland with the hosts Japan all in the same pool. Samoa will also be pushing for at least third place.
Samoa
The team from Oceania have done brilliantly in Rugby Union, considering the size and stature of their nation. They managed to pick up a win in their last World Cup in England against the United States and lost by just three points against Scotland.
Samoa, Scotland and Japan find themselves in the same group once again, with Samoa wanting to get revenge on the other teams that defeated them in 2015. Despite it being quite unlikely that they will advance from the group stages in this tournament, they will be looking to gain third spot to guarantee themselves a spot at the next World Cup.
Who could the qualifying teams face next?
The winners of this group will face the runners up in Group B, with the runners up in this pool facing the winners of Group A. Current number one ranked New Zealand are expected to come top of Pool B, which will terrify Ireland, Scotland and Japan. These three teams will all be looking for a top two finish, especially Japan who will not want to disappoint their crowd in their home World Cup.
South Africa and Italy are also strong contenders in this group and are likely to be the two nations battling it out to become runners up in the group. The quarter final match between the winner of Pool A and runners up of Pool B could be a very close contest, especially if Scotland and South Africa face each other.
Although Russia and Samoa will look to cause an upset and at least gain a third spot to qualify for the next World Cup, they will be the underdogs in this potentially closely-contested group of nations.
---